Khwaja Asif blames Imran Khan for blaming 'benefactor'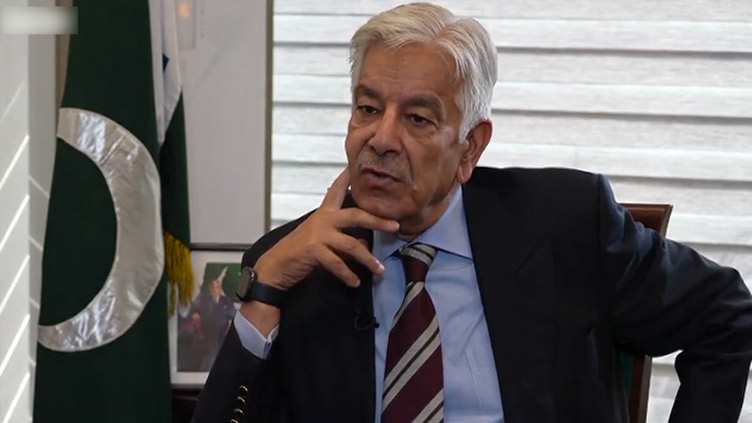 Pakistan
Gen Bajwa supported Imran Khan at every step: Kh Asif
ISLAMABAD (Dunya News) - Defence Minister Khwaja Asif has asked PTI Chairman Imran Khan why he was blaming retired Gel Qamar Javed Bajwa who supported him at every step for the failures of the PTI government.
Speaking to the media outside the Election Commission of Pakistan (ECP) office, the PML-N leader said the incumbent government was fixing the wrongs of the PTI-led government. The minister said it s unfortunate that people like 'amoral' Imran Khan occupied top public offices and criticised the country's institutions.
Mr Khan praised courts and Establishment when they supported the PTI unconditionally but when the institutions performed their duties as per law and the Constitution, the PTI started abusing them, he added.