Returning to Pakistan after more than four years in exile: Suleman Shehbaz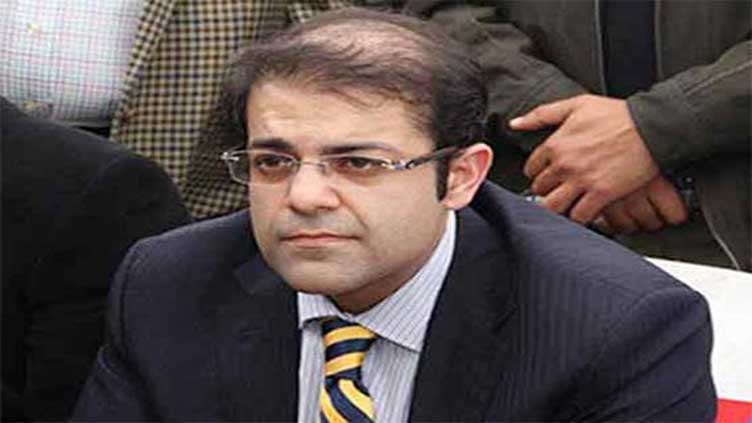 Pakistan
Returning to Pakistan after more than four years in exile: Suleman Shehbaz
JEDDAH (Dunya News) - Prime Minister Shehbaz Sharif's son Suleman Shehbaz said on Wednesday he is returning to Pakistan after more than four years of exile in London.
Suleman Shehbaz travelled to Saudi Arabia with his wife and kids to complete the Umrah and will return to Pakistan on December 11. Suleman Shehbaz claimed in an interview with Dunya News from Madinah that Shahzad Akbar had made up cases at Imran Khan s request. Suleman Shehbaz continued, "We won t take any unjustified action against the family of political opponents.
"I was compelled to leave Pakistan by fabricating cases in order to introduce a new political system," Suleman Shehbaz claimed.
"Nobody likes to be banished, there was no hope for justice, and the bogus accusations levelled against me were the worst illustration yet of political resistance", he added.
Suleman also said, "Former NAB chairman Javed Iqbal was blackmailed and cases were made against us. Pakistani resources were used carelessly to make cases against us in Pakistan and the UK."
On the other hand, the Islamabad High Court (IHC) has scheduled a hearing for Suleman Shehbaz to discuss his request for security bail. The case will be heard by Chief Justice Aamir Farooq and Justice Ejaz Ishaq Khan on Thursday.
Suleman Shehbaz submits protective bail plea to IHC
Earlier, Suleman Shehbaz decided to come back home as he requested protective bail in a petition to the IHC. According to the petition, "Suleman Shehbaz was the target of political retaliation and he now wants to show up and demonstrate his innocence".
In the petition, the argument was made that a fraudulent case of money laundering was registered under the guise of a businessman who had never held public office and whose shares were all registered in SECP.
Suleman Shehbaz claimed, "Despite the fact I had been living in the UK since October 27th, 2018, I had never received a notice from the FIA, who had filed a case against me while I was away. I left the country in 2018, but the case was only lodged in 2020 and afterwards. The court should set protective bail of two weeks."