Icon Junaid Jamshed being fondly remembered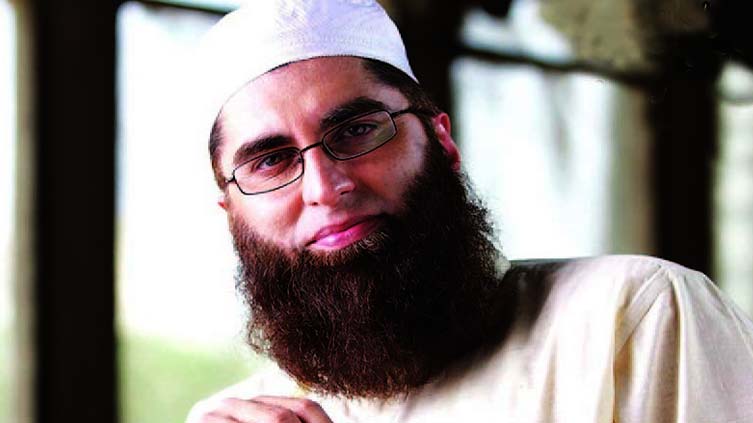 Pakistan
Icon Junaid Jamshed being fondly remembered
LAHORE (Dunya News) - Junaid Jamshed, a Pakistani pop star who later turned to preaching, is being remembered on his sixth death anniversary on Wednesday.
Junaid Jamshed was born in Karachi on Sept 3, 1964. He briefly worked as a civilian contractor and engineer for Pakistan Air Force before turning into a singer. He formed a pop music band Vital Signs and also led the band as a singer. The band gained immense worldwide popularity during the 90s, with their songs like "Aitebaar", "Goray Rang ka Zamana", "Dil Ki Baat", "Dil Dil Pakistan" and "Sanwali Saloni".
His singing career was booming and he toured the whole world to show his talent in live concerts, but after entertaining the pop music lovers for 15 years, in 2004 Junaid officially left the music industry at the peak of his career and reconnected to his Islamic faith.
As early as 1999, media had been speculating about Junaid's drift from music soon after the Vital Signs faded away. The speculations soon died after Junaid released his single albums in merely two years and continued world tours.
After 2001, Jamshed disappeared from the public eye and avoided media attention. Over the years, Junaid stays distant from Hyatt who continued to work on producing music.
In 2003, BBC World Service conducted an unscientific poll to choose ten most famous songs of all time. Around 7,000 songs were selected from all over the world. According to BBC, people from 155 countries/territories voted in the poll. "Dil Dil Pakistan" was ranked third among the top 10 songs.
In 2004, Jamshed officially renounced music and engineering after announcing that he would devote his life to Islam. In 2007, the government of Pakistan awarded him Tamgha-e-Imtiaz. He went on a mission of preaching the religion to the residents of Chitral where he died in a horrible crash when PIA flight PK-661 of aircraft ATR-42 turboprop plane crashed near Havelian with 47 passengers and crew members on board along with Junaid Jamshed and his wife.