SC asks ECP to go ahead with action against PTI leaders in contempt case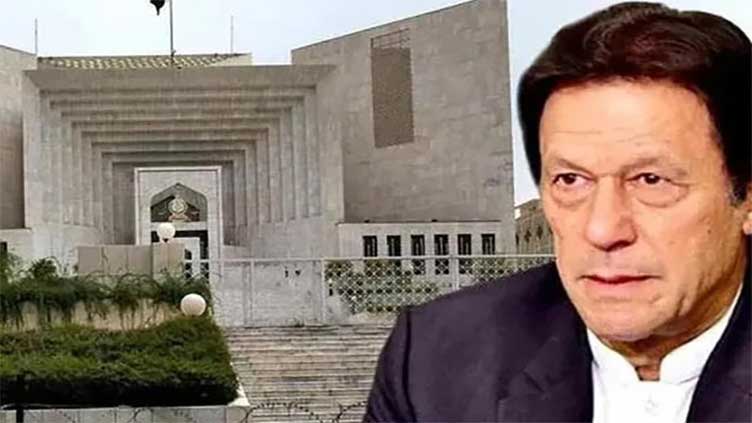 Pakistan
SC asks ECP to go ahead with action against PTI leaders in contempt case
ISLAMABAD (Dunya News) – The Supreme Court (SC) of Pakistan on Tuesday permitted the Election Commission of Pakistan (ECP) to initiate action against Pakistan Tehreek-e-Insaf (PTI) leaders in contempt case.
Chief Justice of Pakistan (CJP) Umar Ata Bandial heard the ECP contempt case filed against PTI chairman Imran Khan and party leaders Asad Umar and Fawad Chaudhry.
The CJP remarked that no court had barred the ECP from carrying out the proceedings, adding that the Election Commission may initiate the process in the contempt case as per the law.
The court further refuted the objections by the PTI leaders against the show-cause notice issued by the ECP. The court said action should be taken in the light of the show-cause notice.
PTI leader Asad Umar on Monday had submitted a written response related to the ECP contempt case in the SC.
Mr Umar said the show-cause notice by the ECP was illegal and unconstitutional. "Article 204 empowers only the honourable judiciary to initiate contempt of court proceedings," he added.
The PTI leader underlined that the ECP was not a court and therefore Article 204 was not applicable in this case. He said the section 10 of the Election Act was contrary to the constitution.
Mr Umar had appealed to the court to declare the section 10 of Election Act unconstitutional and reject ECP's request.