Mangla Dam a testament to Pakistan, US ties: PM Shehbaz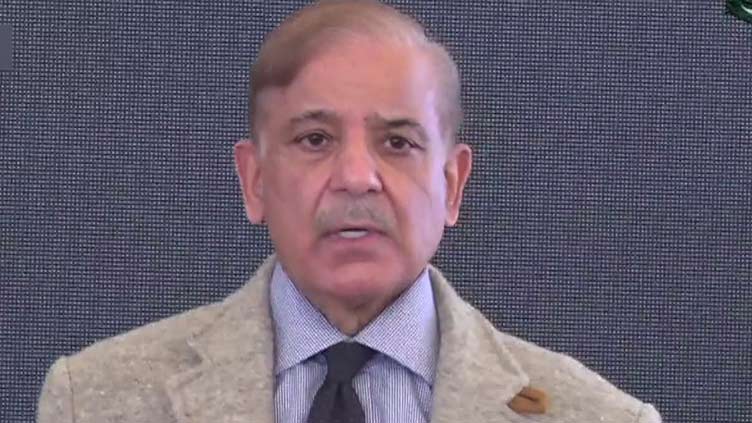 Pakistan
The government was trying its best to overcome the economic challenges: PM
MANGLA (Dunya News) – Prime Minister Shehbaz Sharif said on Monday the Mangla Dam hydel power project was a testament to cordial relations between Pakistan and the United States.
PM Shehbaz inaugurated the US supported refurbishment and renovation project of Unit 5 and 6 at the Mangla hydel power station.
Addressing the ceremony, the prime minister emphasized the need for further enhancing bilateral cooperation between Pakistan and the United States in the field of trade and investment.
The premier underlined the need of exploring indigenous resources and said the government was trying its best to generate cheap electricity from wind, hydel and other renewable sources as Pakistan cannot afford power generation through expensive fuels.
He said the incumbent government has prepared a plan to generate 10,000 megawatts of electricity through solar energy and a 1,320MW project was also been initiated at Thar to use the indigenous coal for electricity production.
The Prime Minister stressed for unity to serve the country and steer it out of all challenges.
In his remarks, the US Ambassador to Pakistan Donald Blome said Mangla Dam is a great symbol of Pakistan-US cooperation.
The ambassador said the rehabilitation work at Mangla Dam will increase electricity output to meet electricity needs of additional two million people and it will also ensure that the dam's power stations remain productive for the several years.