Sanaullah believes masses 'say no' to Imran Khan's long march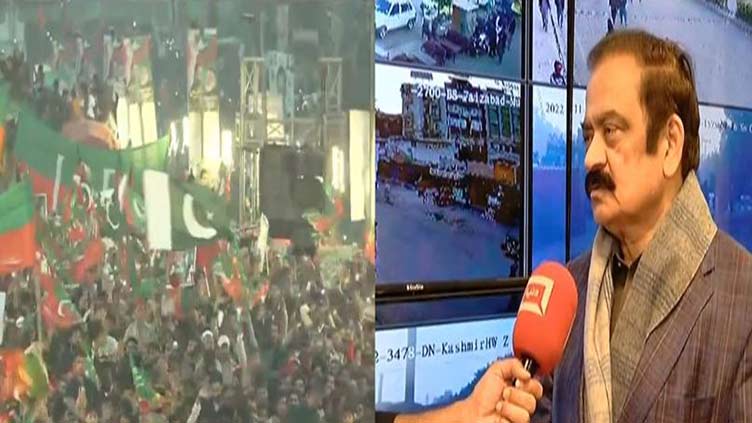 Pakistan
Sanaullah believes masses 'say no' to Imran Khan's long march
RAWALPINDI (Dunya News) – Interior Minister Rana Sanaullah on Saturday berated Pakistan Tehreek-e-Insaf's leadership, saying that the masses have sidelined the long march of former premier Imran Khan.
Sharing his views Sanaullah claimed that in the PTI's march, the participants are not more than 16,000 –15,000 to 16,000 according to Rana – as he claimed that if the PTI leadership opted to stage sit-in, then by Maghrib prayer, the – number – of participants would be shrink to 7,000.
Talking about the preparations of the government over the long march, Rana said that the preparations are made to bar the participants of the long march to enter Islamabad.