IHC seeks police response on plea of 'Pakistan's gentleman citizen'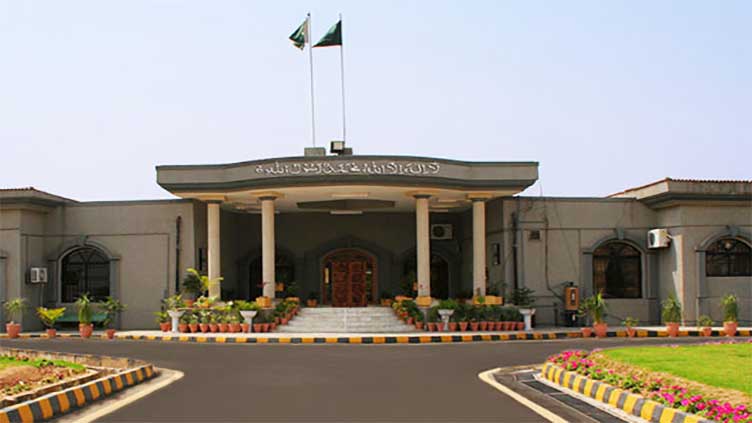 Pakistan
IHC seeks police response on plea of 'Pakistan's gentleman citizen'
ISLAMABAD (Dunya News) – The Islamabad High Court (IHC) on Saturday sought response from police on registering a case against a woman on a petition filed by a person who introduced himself as 'Pakistan's gentleman citizen'.
IHC held hearing on a woman's plea pertaining to a case registered against her by the Islamabad police. The said case was filed by a person who has used the term 'Pakistan's gentleman citizen' instead of his name.
In the hearing, Justice Tariq Mehmood Jahangiri issued a written notification on the woman's plea, in which the court underscored that the name and number of the plaintiff have not been mentioned in the FIR, adding that the case was registered against the woman for not being involved in the investigation, but if there is no name and address of the person filing the FIR, then it's just out of question for the Investigation Officer (IO) to launch investigation on the matter.
The court remarked that what sort of criminal procedure could be launched on an FIR registered with the name 'Pakistan's gentleman citizen'.
Furthermore, the woman also put up serious allegations of physical abuse against Tahmoor Shamil, husband of AIG. She also apprised the court regarding an application submitted against Tahmoor Shamil to SSP Operations.
It should be noted that the woman had filed a plea for the disposal of the aforementioned case in the Aabpara Police Station Islamabad on Nov 13, while according to police the plea was received by women's police station on Nov 8.
The police told the court that the woman went to a restaurant in a drunk state and hurled threats to people there.