PM Shehbaz to return to capital from London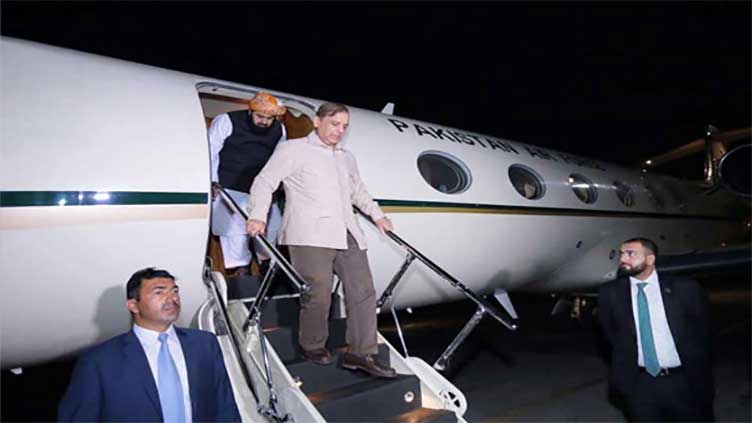 Pakistan
PM Shehbaz to return to capital from London
ISLAMABAD (Dunya News) – The Prime Minister (PM) Shehbaz Sharif will return to the capital from London on Sunday.
It is pertinent to mention here that the Prime Minister went to London a few days ago and he was supposed to leave for Pakistan on Friday, but he extended his stay by one day.
Before leaving for the airport, PM Shehbaz felt a slight fever and therefore, the family members advised him to rest.
Meanwhile, the PM's plane will leave London for Pakistan at 6 pm today (Sunday).