Nawaz Sharif, Maryam Nawaz condemn firing on Imran Khan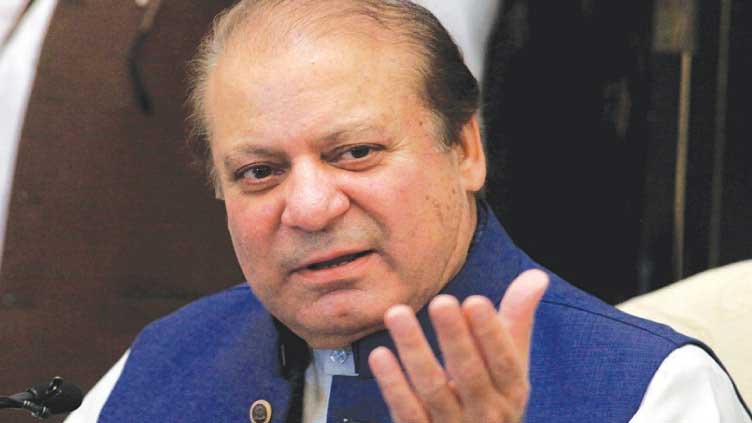 Pakistan
Nawaz Sharif, Maryam Nawaz condemn firing on Imran Khan
LAHORE (Dunya News) – Former prime minister and Pakistan Muslim League-Nawaz (PML-N) supremo Nawaz and his daughter and party vice president Maryam Nawaz have condemned the firing on Pakistan Tehreek-e-Insaf (PTI) chairman Imran Khan.
In his Tweet, Nawaz Sharif said, "I strongly condemn firing incident targeting PTI chaimran Imran Khan and other party leaders and also praying for the early recovery of the injured."
— Nawaz Sharif (@NawazSharifMNS) November 3, 2022
On the other hand, PML-N vice president Maryam Nawaz also condemned firing incident on the former PM and praying for speedy recovery of the wounded.
— Maryam Nawaz Sharif (@MaryamNSharif) November 3, 2022
On Thursday, a gunman opened fire at a campaign truck carrying Pakistan's former Prime Minister Imran Khan, wounding him slightly in the leg and killing one of his supporters, his party and police said. Nine others were also wounded.
The identity of the gunman, who was arrested at the scene, was not immediately known. No group has claimed responsibility for the shooting. The attack raised new concerns about growing political instability in Pakistan, a nuclear-armed nation with a massive population of 225 million people.
Among the wounded was Faisal Javed, a lawmaker from Tehreek-e-Insaf. In a video statement, with blood staining his clothes, Javed said Khan's protest march to Islamabad would not stop.
District police officer Ghazanfar Ali said one person was killed and nine others were wounded in the attack. Interior Minister Rana Sanaullah Khan condemned the attack.
The attack happened less than a week after Khan began his march from Lahore, the capital of Punjab province, along with thousands of supporters. It was not immediately known if Khan's convoy would proceed on to Islamabad. Earlier, Chaudhry had said they plan to enter Islamabad on Friday.