IHC orders formation of complaint cell in Adiala Jail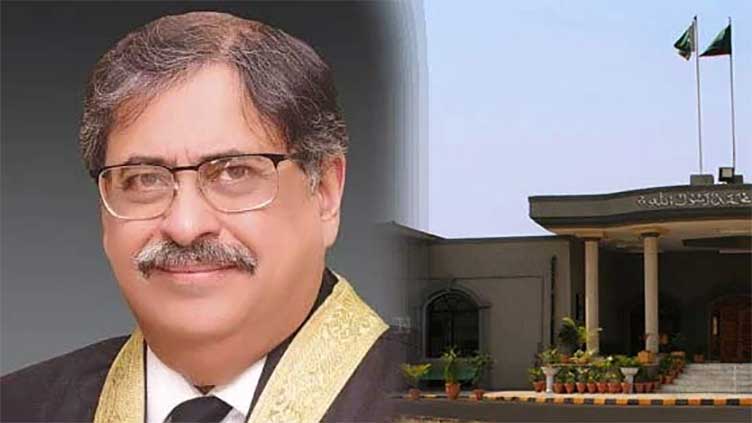 Pakistan
IHC orders formation of complaint cell in Adiala Jail
ISLAMABAD (Dunya News) - Chief Justice (CJ) Islamabad High Court (IHC) Athar Minallah said that Adiala Jail seems less like a jail and more like a torture center.
A case was heard by CJ IHC Athar Minallah in the context of incidents of violence against prisoners in Adiala Jail on Monday, in which the Human Rights Secretary appeared before the court.
In the hearing, the Chief Justice while ordering the formation of a complaint cell in Adiala Jail remarked that the National Commission for Human Rights has reported of torture on prisoners during detention. After seeing the report, it seems less like a jail and more like a torture center.
He said that according to law, departmental action can be taken against public servants and the federal government has to act on it. The inmates in the prisons are helpless with what is happening, he said.
Secretary Human Rights said that more prisoners have been kept in Adiala Jail than the available capacity. On which Justice Athar Minallah remarked that this is a torture and a violation of human rights.
The Secretary further added that custodial torture continues and inmates are mocked in prisons. These are not prisons, they are concentration camps.
Justice Athar Minallah inquired that why they have kept the report confidential and stated that we are making this report public. You can also put it on the website.
CJ IHC underscored that it is the responsibly of executives. No one raises the voice of the helpless people, adding that fixing the system is the job of the executive, not the judiciary.
This is the best report and tip of the iceberg, said CJ IHC.