PM in Jacobabad for day-long visit to Balochistan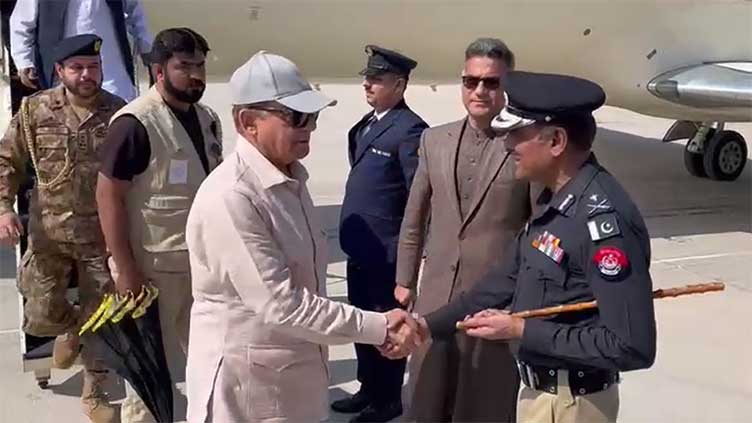 Pakistan
PM in Jacobabad for day-long visit to Balochistan
JACOBABAD (Dunya News) - Prime Minister Shehbaz Sharif is in Jacobabad for a day-long visit to Balochistan on Monday.
According to details, the PM made an aerial survey of the flood-affected areas of Sindh during the flight, while the officers of the district administration gave a briefing regarding the assistance to the flood victims.
Later, the PM visited the residence of Chief of Balochistan National Party (Mengal) Nawab Akhtar Mengal in Wadh, Khuzdar to condole the death of his uncle.
In his visit to Sohbatpur district, he will also be briefed about the ongoing relief and rehabilitation efforts in the flood-affected areas.