Sh Rashid says PDM's politics is finished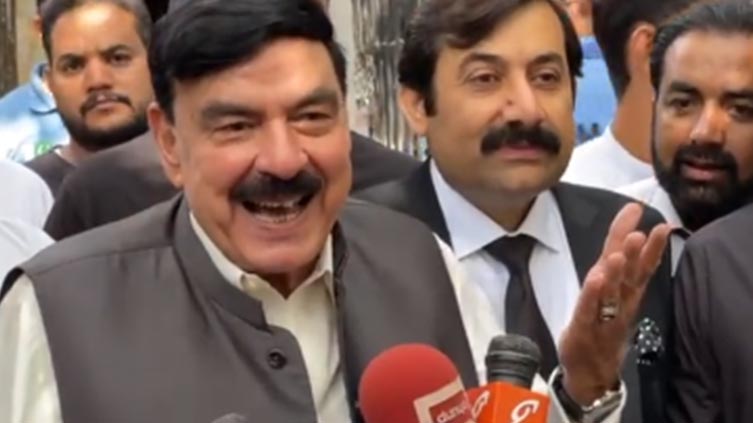 Pakistan
Sh Rashid says PDM's politics is finished.
RAWALPINDI (Dunya News) - Awami Muslim League Pakistan (AMLP) leader Sheikh Rashid on Saturday said that the politics of Pakistan Democratic Movement (PDM) has finished and whoever will support it will get themselves dirty.
Taking to Twitter, former Interior Minister Rashid said that PDM cannot stop people from coming out. He added that the masses are already crushed by the burden of prices of electricity, flour and petrol and questioned "who are they going to crush now?"
Rashid also said after the arrival of Finance Minister Ishaq Dar, the foreign exchange reserves have decreased by one billion dollars, the money of the IMF is running out and there is no help from anywhere, the situation is becoming more serious.
He went on to say that the Finance Minister is missing from his own country, no one his buying his proposals. While also claimed that people from PDM are raising questions and everything will be changed by November.
— Sheikh Rashid Ahmed (@ShkhRasheed) October 15, 2022