Bilawal seeks climate justice for people of Pakistan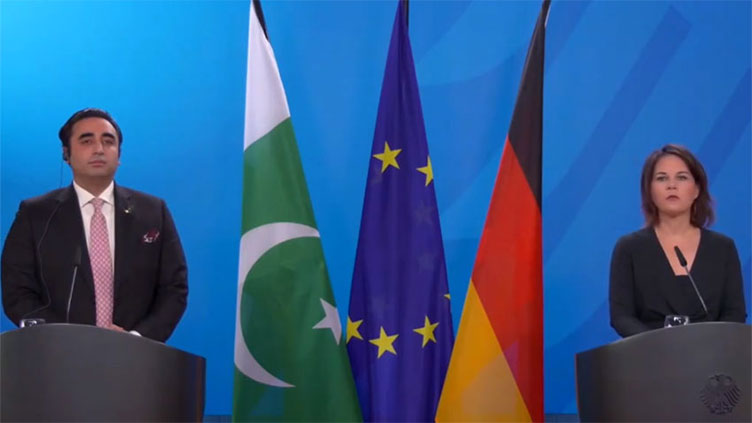 Pakistan
Bilawal Bhutto said the climate catastrophe in Pakistan cannot be defined in words.
BERLIN (Dunya News) - Foreign Minister Bilawal Bhutto Zardari on Friday said as his country produced less than one percent of the global carbon footprint so he wanted climate justice for the people of Pakistan.
Speaking at a press conference along with German Foreign Minister Annalena Baerbock in Berlin after their bilateral meeting, he said, "as the United Nations Secretary General said it is not a question of charity it is a question of justice."
"We are among the ten most climate stressed countries on the planet. The consequences of climate change are the result of the global action. I hope that the solution of this global problem is also collective and global."
Talking to recent floods, he said the climate catastrophe in Pakistan cannot be defined in words, as one third of the country is under water and one in seven Pakistani is affected.
The Foreign Minister said the floods have destroyed over a million houses and the country is also facing looming food crisis due to it.
He said he discussed with the German minister bilateral issues and regional and international developments of mutual interest. They also exchanged views about the climate catastrophe of epic proportions experienced by Pakistan, he added.
Bilawal said Germany was the driving engine of the Europe's economy and politics, "so our bilateral relations assume crucial significance".
"Our relations continue to grow from strength to strength. Last year was special as the two countries celebrated the 70 years of their diplomatic relations."