Imran Khan could have challenged NAB amendments in NA: SC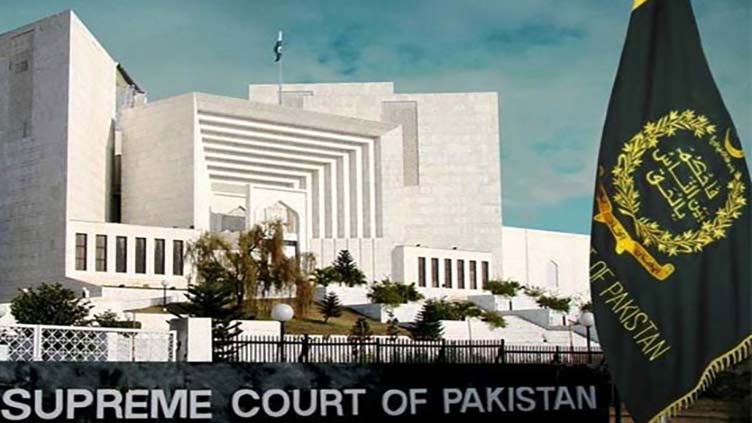 Pakistan
Imran Khan could have challenged NAB amendments in NA: SC
ISLAMABAD (Dunya News) - Justice Syed Mansoor Ali Shah on Wednesday said that Pakistan Tehreek-e-Insaf (PTI) Chairman and former prime minister Imran Khan could have objected to the amendments in the National Accountability Bureau (NAB) in the National Assembly.
A hearing was held on Imran Khan s petition against NAB amendments in the Supreme Court, a three-member bench headed by Chief Justice Justice Umar Atta Bandial heard the case, Justice Ijaz-ul-Ahsan and Justice Mansoor Ali Shah were also part of the bench. Syed Mansoor remarked, "How and why could he [Imran] leave the assembly without the will of people of his constituency".
"People had put their trust in Imran Khan and sent him to the National Assembly. How and why could he leave the assembly without the will of people in his constituency," Justice Shah remarked as he heard the plea alongside Justice Ijaz Ul Ahsan and CJP Umar Ata Bandial.
He said that the former prime minister could have raised objections to the new NAB law if he had stayed in the assembly.
The remark came in response to Imran Khan s lawyer Khawaja Haris argument that the elected representatives of the people could only approach the courts if the works are not done in the respective constituencies.
"Your petitioner has brought the [NAB] amendments to court but he could have trusted the parliament and stayed in it," Justice Shah remarked.
At this, Haris replied that the government gets the laws passed on the basis of its majority.
Meanwhile, Haris also presented arguments over the "major" changes in laws regarding plea bargain.
"The accused can seek plea bargain money back after acquittal," Haris said.
At this, CJ Bandial remarked that if this was the case, the state would have to pay billions of rupees.
Later, the court adjourned the hearing till 12:30 pm on October 6. The apex court is holding hearings on the Imran Khan s plea on a daily basis.