Abbasi calls out NAB, says false cases were made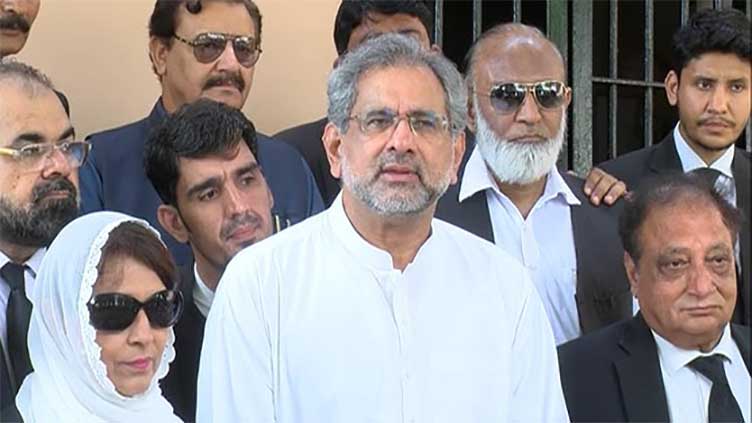 Pakistan
Abbasi calls out NAB, says false cases were made
KARACHI (Dunya News) - Pakistan Muslim League-Nawaz (PML-N) leader and former Prime Minister Shahid Khaqan Abbasi said that it is unfortunate that those who are responsible for the regulation of accountability consider themselves above the law.
During a press conference in Karachi, Shahid Khaqan Abbasi said that the National Accountability Bureau (NAB) should be questioned that on whose behest the false cases were made. Former Chairman NAB is responsible for ruining lives, he said.
Shahid Khaqan emphasized the need for rectification in the system of justice.
He added that Former Chairman NAB should apprise the public about the facts. Those who were responsible for the regulation of accountability should be held accountable for their actions.
He further pointed out that the judicial system is responsible to make the institution answer for the false cases, and not the government, adding that they vouch for the regulation of justice to accelerate as there are cases still in the court even after years.
The PML-N leader said four years of negligence cannot be fixed in four months.
Shahid Khaqan Abbasi explained that government is not the one making all the decisions. He said oil prices are decided by the Oil & Gas Regulatory Authority (Ogra) and not by the government. Ogra calculates prices by incorporating world market prices and other factors. Similarly, the National Electric Power Regulatory Authority (Nepra) looks after the matters related to electricity, the government does not.