IHC acquits Maryam Nawaz, Safdar in Avenfield reference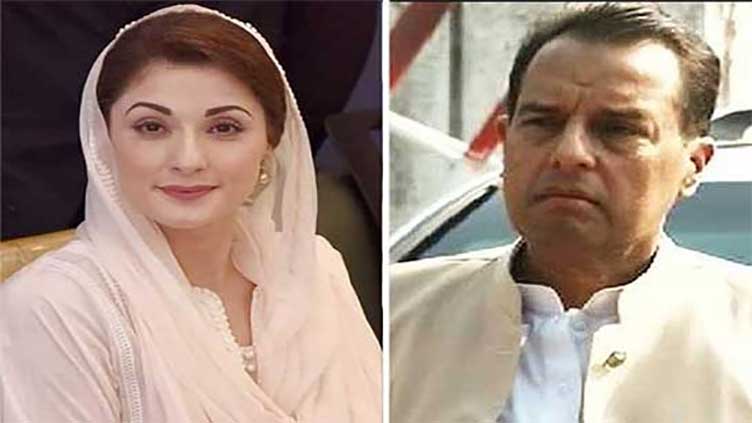 Pakistan
IHC acquits Maryam Nawaz, Safdar in Avenfield reference
ISLAMABAD (Dunya News) – Islamabad High Court (IHC) on Thursday acquitted Pakistan Muslim League-Nawaz (PML-N) Vice President Maryam Nawaz and her husband Capt (retd) Safdar in Avenfield reference case.
IHC announced the verdict on Avenfield reference, in which the court annulled Maryam Nawaz's seven-year imprisonment and Capt (retd) Safdar's one-year imprisonment.
During the hearing, Justice Amir Farooq remarked that Maryam Nawaz was not a public office holder, so asset case was not applicable against her, adding that there could be a separate tax case against the accused but not for assets beyond means.
The court further added that the civil court does not even claim degrees on the provided evidences, how can there be a punishment?
IHC Justice Amir Farooq underscored that National Accountability Bureau (NAB) has failed to prove Avenfield case, and the court acquitted the PML-N leader and her husband of the charges.
It should be noted that the Accountability Court had sentenced Maryam Nawaz to seven years and Capt (retd) Safdar to one year in the Avenfield reference. Maryam Nawaz was convicted on charges of aiding and abetting the crime.
While, the PML-N supremo Nawaz Sharif had been sentenced to 10 years in prison in the Avenfield reference case.