Dar all set to take oath as Senator, assume charge of Finance Ministry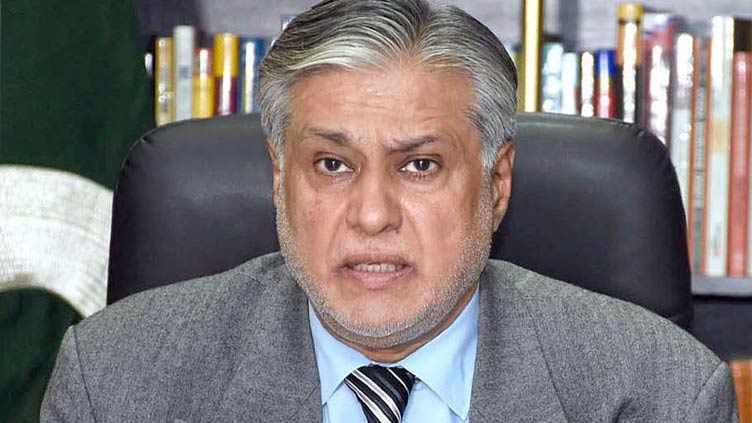 Pakistan
Nominated Finance Minister reached Pakistan on Monday.
ISLAMABAD (Dunya News) – Pakistan Muslim League-Nawaz (PML-N) leader Ishaq Dar is all set to take oath as Senator on Tuesday and later assume charge of Finance Ministry of the country on Wednesday.
Ishaq Dar said that his party supremo has given him an important task and he will try his best to steer the country out of the economic crisis.
Nominated Finance Minister on Monday reached Pakistan along with Prime Minister Shehbaz Sharif nearly after five years to get the 'country out of economic woes'.
Miftah Ismail had resigned as finance minister in line with the party's decision after a meeting between Nawaz Sharif and Prime Minister Shehbaz Sharif in London.