Plot allotment case: Nawaz seeks relief under NAB Amendment Act 2022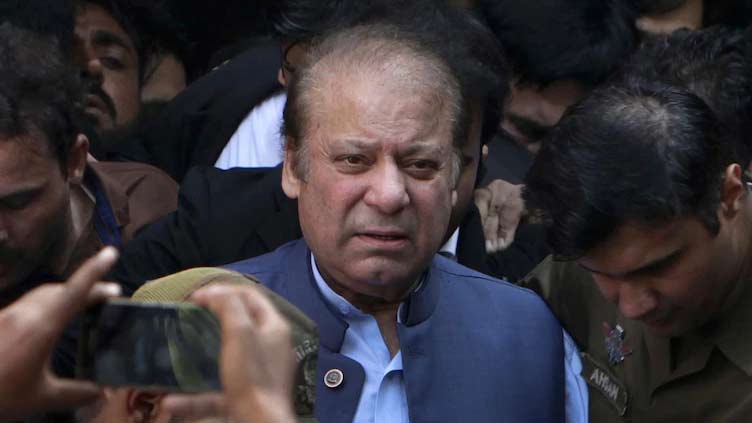 Pakistan
Plot allotment case: Nawaz seeks relief under NAB Amendment Act 2022
ISLAMABAD (Dunya News) – Former prime minister and Pakistan Muslim League (PML-N) supremo Nawaz Sharif on Friday appealed the accountability court for relief in auction of property in the National Accountability Bureau (NAB) Amendment Act 2022.
The PML-N supremo filed a plea through his lawyer Qazi Misbah, Advocate in the accountability court in which his lawyer pleaded with the court to exonerate Nawaz Sharif under the amended NAB Ordinance.
The lawyer also filed a petition seeking Nawaz's acquittal.
It was also stated in the plea that the frozen assets should be restored and the accused should be released from the plot allotment reference.
The counsel of Nawaz Sharif maintained that under the new NAB ordinance, the anti-graft watchdog cannot launch probe into a case involving corruption less than Rs500 million and his client was facing a reference in which he was accused of committing corruption to the tune of Rs130 million.