IHC accepts Ahsan Iqbal's acquittal plea in Narowal Sports City reference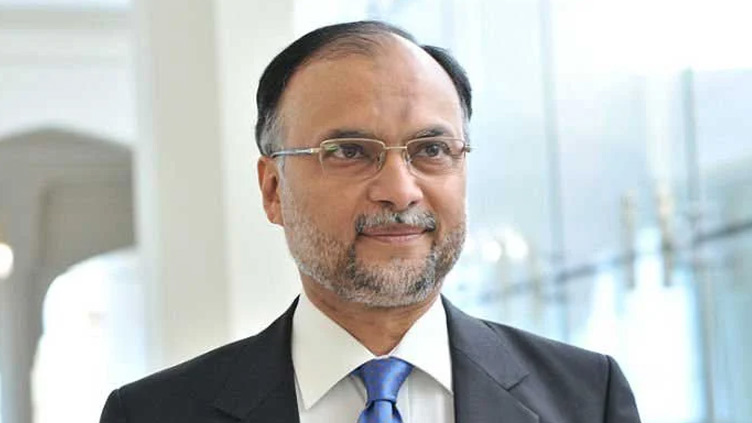 Pakistan
Ahsan Iqbal had prayed the IHC to set aside the decision of accountability court
ISLAMABAD (Dunya News) – Islamabad High Court (IHC) on Wednesday accepted acquittal plea of Pakistan Muslim League-Nawaz (PML-N) leader Ahsan Iqbal in Narowal Sports City reference.
According to details, the high court dismissed National Accountability Bureau (NAB) reference against the Federal Minister for Planning Ahsan Iqbal and criticized the then NAB Chairman for filing the reference on the basis of a news item published by little-known newspaper Metro Watch.
The PML-N leader, in his petition, argued that NAB reference was based on fabricated allegations and against the facts. He had filed a plea in the accountability court, but it was turned down by the court in February.
Ahsan Iqbal had prayed the IHC to set aside the decision of accountability court and acquit him of the graft reference.
It merits mention that the anti-graft watchdog body alleged that Iqbal had illegally initiated a project of Rs 3 billion in Narowal, causing a loss worth billions to the national exchequer.
NAB claimed to have received a complaint that the Narowal Sports City was constructed at a cost of approximately Rs6 billion, which was a violation of rules.