Imran Khan puts pressure on institutions by hurling threats, says Maryam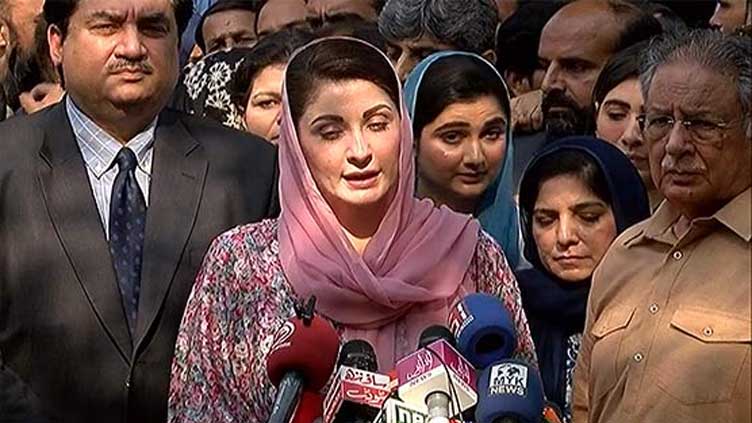 Pakistan
Imran Khan puts pressure on institutions by hurling threats, says Maryam
ISLAMABAD (Dunya News) - Pakistan Muslim League- Nawaz (PML-N) Vice President Maryam Nawaz said that Pakistan Tehreek-e-Insaf (PTI) Chairman Imran Khan puts pressure on institutions by hurling threats.
Maryam Nawaz appeared before IHC over her appeal against conviction in the Avenfield reference on Tuesday.
During the proceedings, the National Accountability Bureau (NAB) Prosecutor argued that these cases were created on the orders of the Supreme Court (SC) and the present appeal is about aiding and abetting the crime. Maryam Nawaz assisted her father in making and hiding the mentioned property, he said.
On which, Justice Aamer Farooq remarked that the decision of the SC has nothing to do with this appeal, the PML-N leader has filed the appeal on the account of short comings in the Accountability Court's decision.
The court directed the NAB Prosecutor to present counter arguments on the case.
Later, the court adjourned the hearing till September 29.
In a media talk after the hearing, Maryam Nawaz stated that PTI always puts up a challenge and clear it's way out of everything.
Criticizing the PTI Chairman she added that Imran Khan provokes people by telling them to break the idol of fear, while he didn't have the courage to even name someone directly.
She further lashed out at the PTI Chairperson and challenged him to bring forward the proof of any security threats.