PM Shehbaz, Nawaz Sharif agree to hold general elections on time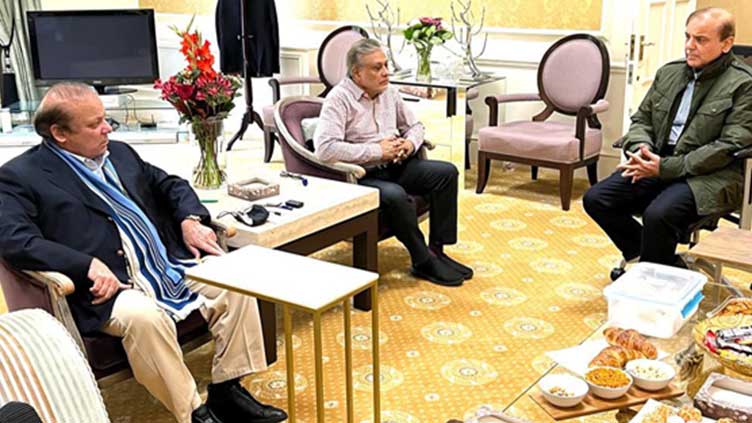 Pakistan
PM Shehbaz, Nawaz Sharif agree to hold general elections on time
LONDON (Dunya News) – Prime Minister Shehbaz Sharif and Pakistan Muslim League – Nawaz (PML-N) supremo Nawaz Sharif agreed to hold general elections on time, and not to accept any pressure.

PM Shehbaz on Sunday called on Nawaz Sharif in London, and former Finance Minister Ishaq Dar, Salman Shehbaz were also present during the meeting while Shehbaz Sharif informed Nawaz Sharif about the consultation with Asif Ali Zardari, Bilawal Bhutto and Maulana Fazlur Rehman.

The premier said in a conversation with Nawaz Sharif that at present all attention is focused on the rehabilitation of flood victims and improving the economy.

In the meeting, it was agreed that all allies are in favour of holding general elections on time, and it was also vowed that the incumbent government will not accept any pressure and will complete its constitutional term.

The former PM Nawaz Sharif urged the premier to take measures on the rising inflation in the country and said that steps should be taken to provide relief to the people, while discussions were also held regarding the complete rehabilitation of the flood victims.

"Shehbaz Sharif is making tireless efforts for the flood victims, and the government should speed up the efforts for rehabilitation," the PML-N supremo added.