PM Shehbaz meets Nawaz Sharif in London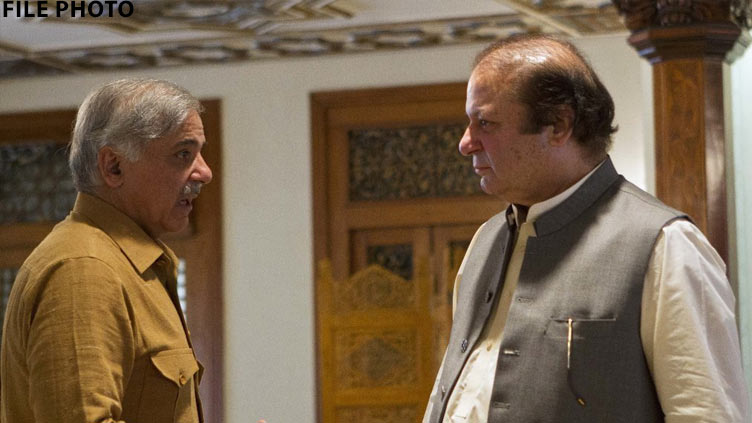 Pakistan
PM and Nawaz Sharif will deliberate on important matters of mutual interest.
LONDON (Dunya News) - Prime Minister Shehbaz Sharif on Sunday called on Pakistan Muslim League-Nawaz (PML-N) supremo Nawaz Sharif in United Kingdom's capital to discuss matters of mutual interest.
According to details, the both PML-N leader discussed country's political and economic situation. The premier also apprised his elder brother about situation arising after devastating floods and government's relief operations
PML-N Quaid Nawaz Sharif stressed that government should take steps to rope in rising inflation in the country and every position step should be taken to provide relief to already burdened masses.
It merits mention that PM Shehbaz is in Shehbaz Sharif is visiting London to meet Nawaz Sharif as well as attend state funeral of late Queen Elizabeth II.
Later, as per the Foreign Office, at the invitation of the British government, the Prime Minister, during his visit to UK, would also represent Pakistan at the state funeral of late Queen Elizabeth II in London.
After attending the funeral, the premier will leave for the United States to participate in the 77th Session of the UN General Assembly.