Death toll reaches 1486 as floods wreak havoc across country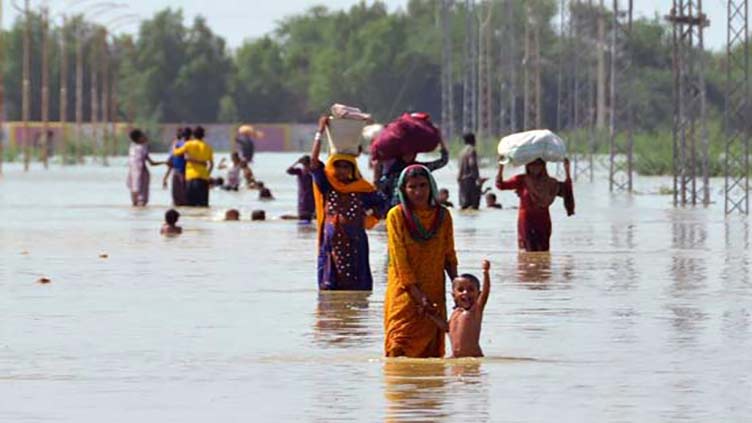 Pakistan
Death toll reaches 1486 as floods wreak havoc across country
ISLAMABAD (Dunya News) - Five more people lost their lives due to flash floods in the last 24 hours across the country, after which the death toll on Wednesday reached 1486, while the number of injured exceeded 12,700.
According to the latest report of the National Disaster Management Authority (NDMA), three more people died in Balochistan, while 2 people died due to floods in Khyber Pakhtunkhwa. There were 638 deaths in Sindh, 281 in Balochistan and 305 in Khyber Pakhtunkhwa. Apart from this, 191 people lost their lives in Punjab, 48 in Azad Jammu and Kashmir and 22 in Gilgit-Baltistan.
On the other hand, in other parts of the country, 11,88,406 houses were partially damaged while 571,966 were completely destroyed, while 918,473 cattle were also killed by the floods.