Our economy is at the verge of devastation, observes CJP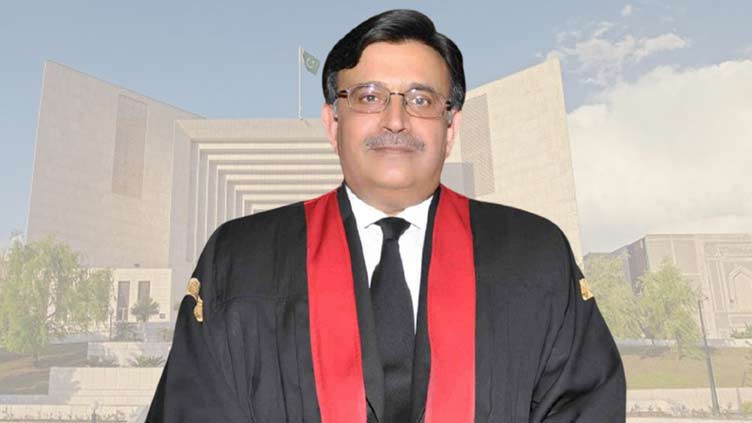 Pakistan
Our economy is at the verge of devastation, observes CJP
ISLAMABAD (Dunya News) – Chief Justice of Pakistan (CJP) Justice Umer Ata Bandial on Friday observed that the country's economy is on the verge of devastation at this time and the court has to look at the public interest as well.
A three-member bench of the apex court headed by Chief Justice Umar Atta Bandial heard the petition of Pakistan Tehreek-e-Insaf (PTI) Chairman Imran Khan against the NAB amendments.
During the proceedings, the CJP inquired whether any amendments were made yesterday to which the petitioner s lawyer Khawaja Harris said that according to his information, amendments have been made.
Justice Ijazul Hassan said that you should submit more details about these amendments, adding that there was no mention of 50 million but now it has been added.
Justice Ahsan asked if the bill would be included in the record of the court's proceedings. "The clause on keeping corruption amounting to less than Rs500 million outside the jurisdiction of NAB was included in the first amendment," he observed.
The counsel of the PTI said that he had submitted an additional request in that regard and highlighted that the clause could have "grave consequences".