Did not make any political statement: DG ISPR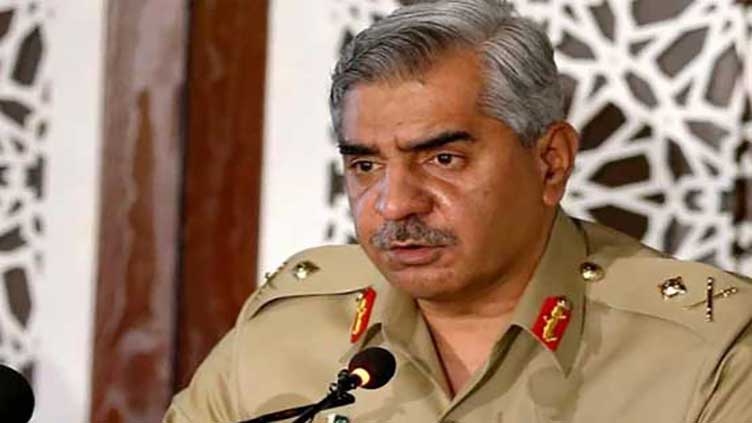 Pakistan
The DG ISPR spoke to a private TV channel.
RAWALPINDI (Dunya News) – While clarifying his stance regarding his recent comments on the outcome of the National Security Committee meeting held in March this year to review alleged threat letter from the United States, Inter-Services Public Relations (ISPR) Director General Major General Babar Iftikhar on Wednesday said that he did not make any political statement on the matter.
The remarks were given by the Pak Army spokesperson several hours after PTI leader Asad Umar said that it would be better for the army and the country if the Inter-services Public Relations (ISPR) Director General does not interpret political affairs again and again. Asad Umar also demanded the formation of a judicial commission on the alleged foreign conspiracy to oust former Prime Minister (PM) Imran Khan from power.
READ MORE: Better if DG ISPR doesn't interpret political affairs: Asad Umar
Speaking to a private news channel, Maj Gen Babar Iftikhar said his yesterday's comment was not an opinion but it was an intelligence-based information. The word 'conspiracy' was not mentioned in the NSC communique, he reiterated.
The DG ISPR said that army is ready to extend support if the government intends to get the matter investigated through a judicial commission or any other forum.
On Tuesday, speaking on Dunya News program On The Front With Kamran Shahid, the DG ISPR made it clear that all three service chiefs were present in the National Security meetings. The participants were briefed by the agencies that there was no evidence of regime change conspiracy.
ALSO READ: Pak Army spokesperson categorically rejects 'regime change conspiracy' narrative
Asked to explain how he defined an act of interference and an act of conspiracy, Maj Gen Babar Iftikhar said they were diplomatic terms and diplomats could better explain that. The Pak Army spokesman said that no one has the right to distort the facts. Pak army leadership has being subjected to propaganda, everyone has the right to express their opinion but opinions should not be supported with lies.