Two brothers among seven killed in oil agency blast in Sheikhupura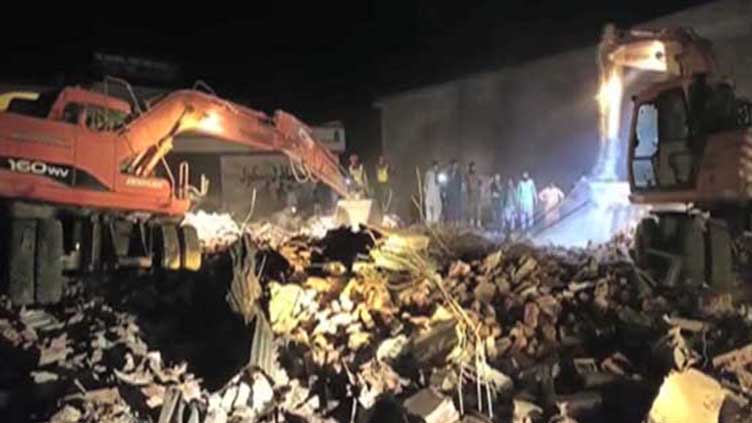 Pakistan
Two brothers among seven killed in oil agency blast in Sheikhupura
SHEIKHUPURA (Dunya News) - A three-storey building collapsed in a blast in an illegal oil agency on Tuesday in which seven people were killed including two brothers.
In Sheikhupura's Jhabran Mandi area, an explosion took place at an illegal oil agency and thousands of litres of petrol tankers lying in the basement of the agency caught fire and a three-storey building collapsed.
As a result of the collapse of the building, 7 people including 2 brothers were killed and 4 others seriously injured while 4 rescue vehicles and 5 ambulances rushed to the spot immediately after the incident.

The injured were shifted to DHQ hospital and the heavy missionary started removing debris.
According to eyewitnesses, the blast was so powerful that the windows of nearby buildings were shattered and a petrol pump was blown up, killing a passerby on the spot.
Among those killed in the accident were Owais, Junaid, Zohaib and Samar. Rashid Mughal, are included.
On the other hand, there are hundreds of such illegal oil agencies are in the city but the district administration is unable to take any action against them.