12 killed in Dera Bugti amid severe water shortage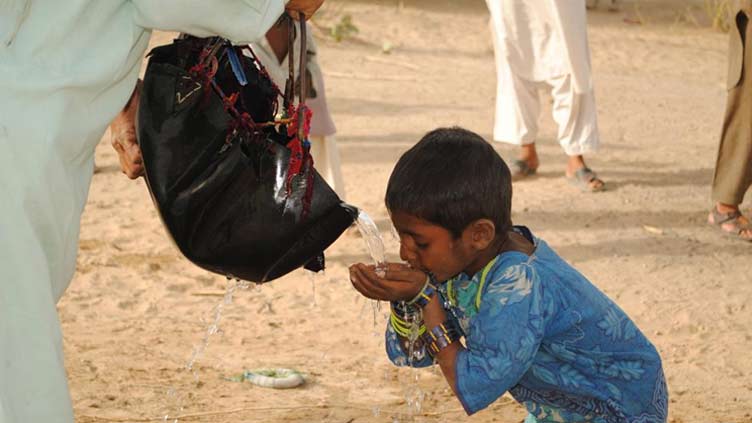 Pakistan
Four killed in Dera Bugti amid severe water shortage
QUETTA (Dunya News) – As many as 12 people have lost their lives and hundreds of others at risk as the issue of water scarcity has intensified in many parts of the country.
Residents of Cholistan have suffering due to shortage of water, while hundreds of lives including sheep and goats are dying of thirst.
The residents of the area said that the gas being produced from the Dera Bugti's is being using all across the country but not a single drop of water is available for the residents of Pir Koh.
They said that the people of the mineral enriched land are longing for every drop of water, while the condition of the people of Pir Koh has become worse than that of the people of Tharparkar.
They further said that many precious lives have been lost during the past few days and hundreds are still affected, meanwhile, the public representatives are waiting for the elections but there is no one to ask about the condition of this unfortunate people.
On the other hand, the health department team headed by District Health Officer Dr. Azam Bugti has started physical operations in the affected area Pir Koh, while according to Deputy Commissioner Dera Bugti Mumtaz Khetran, immediate efforts have been made to restore health and water supply in the affected areas.
On the other hand, water shortage is still prevailing in Sindh and the situation has not improved. Guddu, Sukkur and Kotri barrages are facing a total reduction of 52%, while canals are also dry due to which crops have been badly affected.
Meanwhile, due to the closure of canals, the situation in Cholistan has worsened and the local population is facing severe difficulties due to shortage of water.