Ahsan Iqbal calls on CM Hamza to discuss matters of mutual interest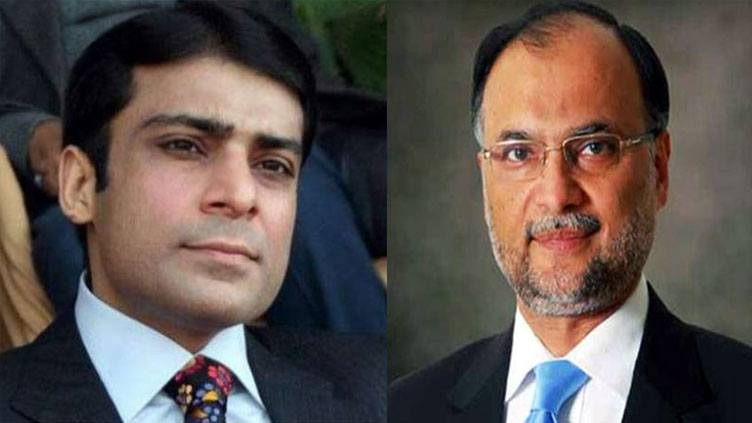 Pakistan
Ahsan Iqbal extended felicitations to Hamza Shehbaz on assuming charge of the Punjab Chief Minister
LAHORE (Dunya News) - Minister for Planning and Development Ahsan Iqbal called on Punjab Chief Minister (CM) Muhammad Hamza Shahbaz in Lahore and discussed matters of mutual interest and overall political situation of the country.
During the meeting, Ahsan Iqbal extended felicitations to Hamza Shahbaz on assuming charge of the Punjab Chief Minister.
The Chief Minister, during the meeting, said that Imran Khan was a curse that was imposed on the country and people are happy because he is gone now.
On the occasion the PML-N leader Hamza Shahbaz also said that they came in power to solve the problems of the people and we will not sit comfortably until we solve all the problems.
The CM of Punjab also said that he cannot see the people of his province in these harsh conditions.
On the other hand, the Federal Minister said that it is a good omen that Hamza Shahbaz Sharif has become the Chief Minister. The solution of the people's problems of the nation will be top priority, Ahsan Iqbal further stated.
Both Pakistan Muslim League-Nawaz (PML-N) leaders also discussed the future course of action of the party in the province as well as in the Centre.