Afghan soil is still being used against Pakistan: Moeed Yousuf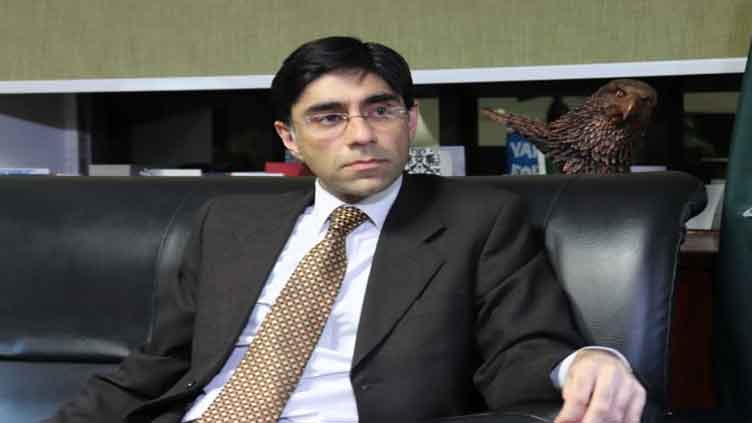 Pakistan
Afghan soil is still being used against Pakistan: Moeed Yousuf
ISLAMABAD (Dunya News) - National Security Adviser Moeed Yousuf has said that Afghan soil is still being used against Pakistan.
The adviser said that it is not necessarory that all the problems should end with the rule of Taliban, adding that organized terrorist networks were still operating in Afghanistan. The banned outfit TTP had unilaterally terminated the ceasefire agreement and it will be dealt with iron hands.
Moeed Yousuf, National Security Adviser on Internal and External Security Situation told the Foreign Affairs Committee of the National Assembly in a briefing that the rule of Taliban should not be expected to solve all the problems.
Moeed Yousuf also briefed the committee on the National Security Policy and said that Sartaj Aziz started working on the National Security Policy in 2014. The policy was prepared in 7 years which was also presented in the Joint Parliamentary National Security Committee but until the approval of Parliament, it will not be activated.
He said that economic security of the country and common man, economic sovereignty of the country, debt relief for independent foreign policy and Kashmir issue are important components of security policy. However, governance is not part of the policy. Promoting education, food security, hybrid warfare and the eradication of organized crime are also part of the policy, which is a five-year policy, with some measures long-term and some short-term.