Marriyum Aurangzeb demands to make all record of foreign funding case public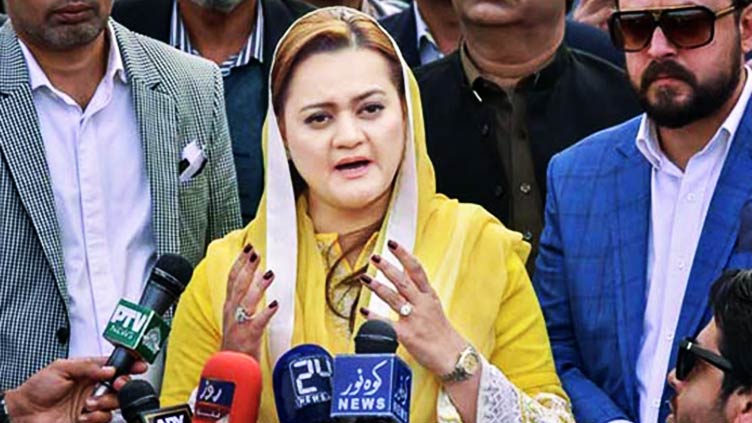 Pakistan
Marriyum Aurangzeb demands to make all record of foreign funding case public
LAHORE (Dunya News) – Pakistan Muslim League-Nawaz (PML-N) leader Marriyum Aurangzeb on Thursday has demanded to bring forward all the record of foreign funding case against Pakistan Tehreek-e-Insaf (PTI) government.
In a statement, the PML-N spokesperson said that showing the donors of Shaukat Khanam Hospital as PTI donors in scrutiny committee report is a 'horrible revelation'.
Prime Minister (PM) Imran Khan has committed a crime by using charity trust for political purposes, she added.
Marriyum Aurangzeb further demanded Election Commission of Pakistan (ECP) to hear foreign funding case on daily basis and live telecast its proceedings.
Earlier, the PML-N leader said that Imran Khan knows that time of his ouster is approaching.
Addressing media persons, Marriyum said that Imran Khan cannot escape his inevitable accountability by the people of Pakistan who have suffered during his term.
Responding to PM Imran's statement that he will be more dangerous if he is not in power, the PML-N leader said, "Imran Khan's threats of protests do not have any value. Imran Khan will find no one along his side as soon as he is removed from the position."
Marriyum further said that how Imran Khan can call Shehbaz Sharif a criminal because criminal is a person who is involved in sugar and flour theft.