Parliamentary committee should be established to identify real culprits in Murree tragedy: Hamza Shehbaz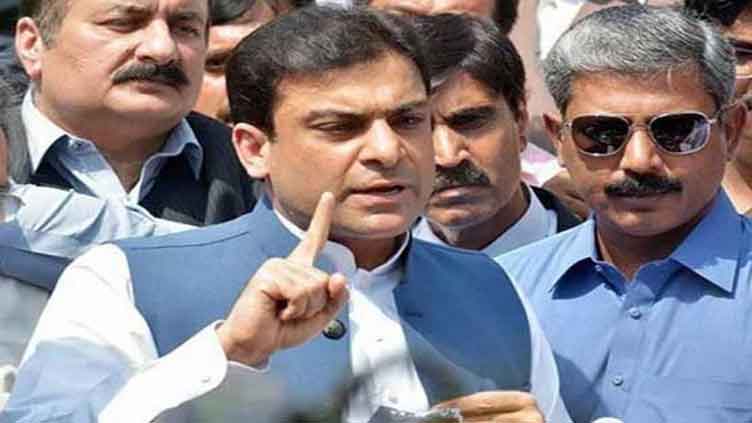 Pakistan
Parliamentary committee should be established to identify real culprits in Murree tragedy: Hamza She
LAHORE (Dunya News) – Pakistan Muslim League – Nawaz's (PML-N) representative Hamza Shehbaz on Friday said that a parliamentary committee should be established to identify the real culprits in Murree tragedy.
He said that the inflation continues to rise across the country. Pakistan has become the third most expensive country in the world.
The incumbent government has injected an injection of Rs350 billion into the people s under the name of mini-budget implications and the rulers have nothing but words. The tragedy of Murree has hurt the emotions of people..
The opposition leader said that the indifference of the rulers broke all boundaries. Who were the people at the place where the incident took place? Hub train crash kills 70, no one brought to justice. Bazdar was taking the report of Murree tragedy as if he had done some extra ordinary work.
The opposition leader Punjab Assembly further said that when people were dying out if cold, Wasim Akram plus his group members were holding meeting.
Where was Usman Bazdar s helicopter when people were dying? Such apathetic rulers have never been seen in history. Are you making fun of people's emotion after suspending 15 people? The PML-N will not sit quite until the real culprits are identified.
He went on to add that Pakistan is the third most expensive country in the world. State Bank of Pakistan (SBP) is enslaved by IMF while country's economy has collapsed.
Imran Niazi still remembers the Sharif family, Imran Niazi will have to give an account in the court of the people and Allah, the PML-N leader said.
Earlier on Jan 19, inquiry report on the Murree tragedy were submitted to Chief Minister (CM) Punjab Sardar Usman Bazdar and 15 officers were removed from their posts. These include Commissioner Rawalpindi Division, Deputy Commissioner Rawalpindi, CPO, AC Murree and others.
The CM told in the press conference that action is being taken by removing 15 officers from their posts in the light of recommendations of the inquiry committee.
He said the Commissioner Rawalpindi division has been removed from his post and sent to the federal government and it was also recommended to suspend them. DC Rawalpindi is also removed and his services have been handed over to the federal government.
It has been recommended to suspend him and disciplinary action be taken against him, he stated.
CM Buzdar said AC Murree were suspended and disciplinary action had been ordered against him. ASP Murree was removed from his post and his services were handed over to the federal government. It was recommended to suspend him and disciplinary action be taken against him.
CTO Rawalpindi, DSP Traffic, SE Highways Circle-2 Rawalpindi, XEN Highway Rawalpindi, XEN Highway Mechanical Rawalpindi, SDO Highway Mechanical Murree, Divisional Forest Officer Murree, District Emergency Officer Murree, Incharge Murree Rescue 1122 and Director PDMA Punjab have also been suspended and disciplinary action has been ordered against them, the Chief Minister added.
Chief Minister Usman Bazdar said the tragedy that took place in Murree was sad and extremely painful in all respects. He said that this is a great tragedy and a high-level inquiry committee headed by Additional Chief Secretary (Home) was constituted to determine the causes and those responsible for this mishap. The Chief Minister said that he himself had gone there to review the situation.
"I had promised a transparent inquiry into the tragedy along-with action against those responsible which has been fulfilled," He added.