NA offers fateha for martyred in Lahore blast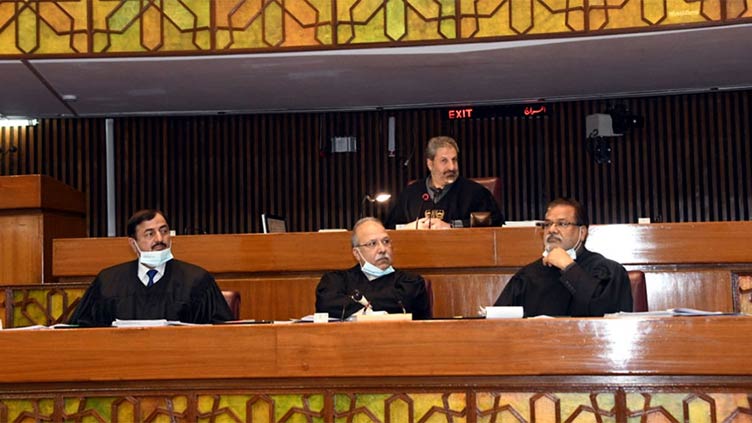 Pakistan
NA offers fateha for martyred in Lahore blast
ISLAMABAD (Dunya News) - At the outset, the National Assembly on Friday has offered fateha for those martyred in yesterday's bomb blast in Lahore.
The National Assembly has adopted a motion allowing the use of its hall for the 48th session of the Organisation of Islamic Cooperation (OIC) Council of Foreign Ministers to be held in March.
The motion was moved by Foreign Minister Shah Mahmood Qureshi.
---
Hammad Azhar's address
---
Meanwhile, Addressing the House, Minister for Energy Hammad Azhar has categorically stated that gas theft will not be tolerated in any part of the country.
Responding to a calling attention notice in the National Assembly on Friday, he expressed satisfaction that Sui Northern Gas Pipelines Limited has significantly reduced its system losses from 12.5 percent to 8.5 percent over the last three years.
He said there is a need to bring further improvement in Sui Southern Gas Company Limited. He pointed out that the country's gas reserves are depleting at the rate of nine percent annually.
---
Shah Mahmood Qureshi's address

---
Foreign Minister Shah Mahmood Qureshi said that Pakistan's economy is getting stable day-by-day with the ratio of 5.3 despite coronavirus pandemic.
Speaking in Lower House of the Parliament, National Assembly, the minister said that country's economy was sinking when Pakistan Tehreek-e-Insaf (PTI) came into power.
Now, Economists and Bloomberg are also admitting that our economy is flourishing, he added.
Criticizing the opposition parties, Qureshi said that PTI is not afraid of its opponents as inflation is biggest currently challenge in the country. Spreading disappointment is not in the interest of the country, he stressed.