Nine more schools sealed in Islamabad after Covid cases surface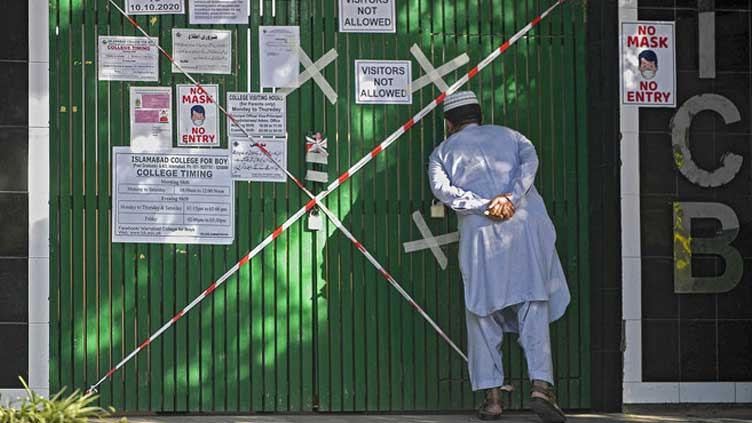 Pakistan
Nine more schools sealed in Islamabad after Covid cases surface
ISLAMABAD (Dunya News) – Authorities in the federal capital have closed nine more schools amid a surge in coronavirus cases.
The development comes as the country reports more than 5,000 new infections in the last 24 hours. The country is battling a fifth wave of COVID-19, fueled by the highly transmissible omicron strain.
21 cases of Covid-19 have been reported in nine more government educational institutions in the federal capital amid surge in coronavirus cases following which the District Health Officer (DHO) has ordered immediate closure of educational institutions.
A notification has also been issued in this regard.
According to the letter issued by the DHO, the educational institutions reporting Covid case should be closed immediately and the institutions will remain closed till further intimation.
Earlier Islamabad Deputy Commissioner Hamza Shafqaat said on his Twitter handle, "Due to covid rise Islamabad Administration has started sealing schools for a period of ten days so that contact tracing can be done and positive cases are prevented to interact with other kids."
The per day COVID-19 positivity rate has crossed 10 percent in Islamabad, according to the official.
He said the city s administration had also launched a crackdown on those violating the government-prescribed standard operating procedures (SOPs) to prevent the spread of the virus.
"Please wear masks and get everyone around you vaccinated as soon as possible," the deputy commissioner urged.