Major highways in Murree cleared after removing snow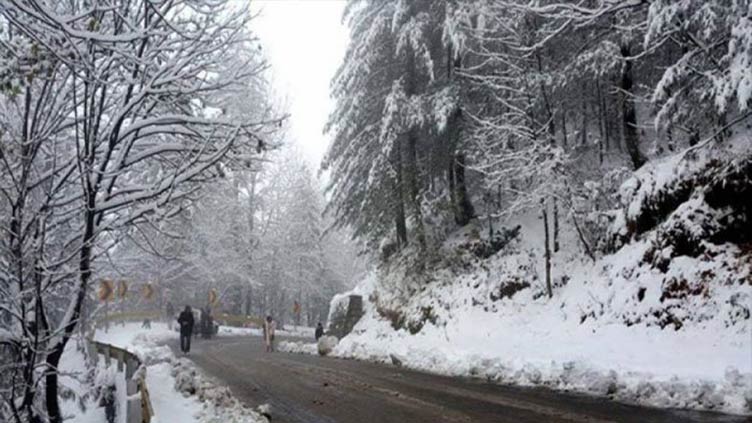 Pakistan
Major highways in Murree cleared after heavy snowfall
MURREE (Dunya News) – The authorities on Monday have cleared major roads in Murree after removing snow to normalise traffic flow but the roads are still slippery and people have been advised to abide by the instructions of the administration and police.

According to details, cars stuck on Kuldana-Barian Road have also been handed over to their owners. The tourists left their vehicles on roads and went to the hotels and camps during snowfall.

Security personnel are still performing their duties at different areas in Murree to ensure smooth travelling of the tourists. No one, except the locals are allowed to enter the hill station.
Earlier, Inter-Services Public Relations (ISPR) announced that all major roads were opened for traffic in Murree after relief operation of Pakistan Army.

Officials said nearly 100,000 visitors in thousands of vehicles had thronged the town by Friday, causing an enormous traffic jam even before the blizzard.
They said 23 people died in vehicles trapped in the snow overnight Friday -- either from cold, or carbon monoxide poisoning from exhaust fumes generated by drivers running engines to keep warm.
Authorities had promised an investigation.
"Our first priority was rescue, then relief," Hasaan Khawar, spokesman for the Punjab provincial government, said in a video on his Twitter page Sunday.
"Then a high-level inquiry will be launched and if there is any kind of negligence, then action will be taken against all those involved."