Rescue operation to continue till tourists reach safe place: Maj Gen Wajid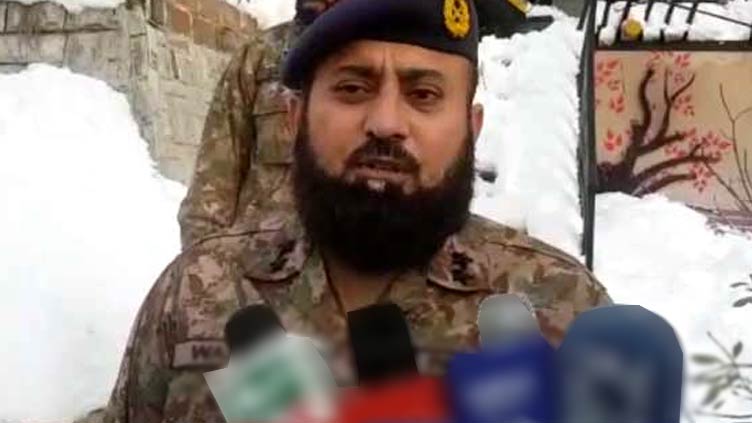 Pakistan
Maj Gen Wajid said the Army Chief directed us to cooperate fully without waiting for instructions
MURREE (Dunya News) – Following the tragedy in Murree, the commanding officer of Murree Division Major General Wajid Aziz has said that rescue and relief operations will continue till the last tourist is not taken to a safe place.
Talking to media, Major General Wajid Aziz said that the Pakistan army's relief and rescue operation had started from the night and military police personnel were watching the traffic along with the civil administration.
"The COAS directed us to cooperate fully without waiting for instructions," he said.
He said that they were trying to provide relief to all the people so that no tourists would have to face any trouble, adding that two camps of Pakistan Army had been set up and the second camp has been set up at Sunny Bank, while around 60 families were housed at the Army School of Logistics.
He said that 50 families were housed in the camp set up at Sunny Bank.