Murree tragedy is criminal negligence of govt: Shehbaz Sharif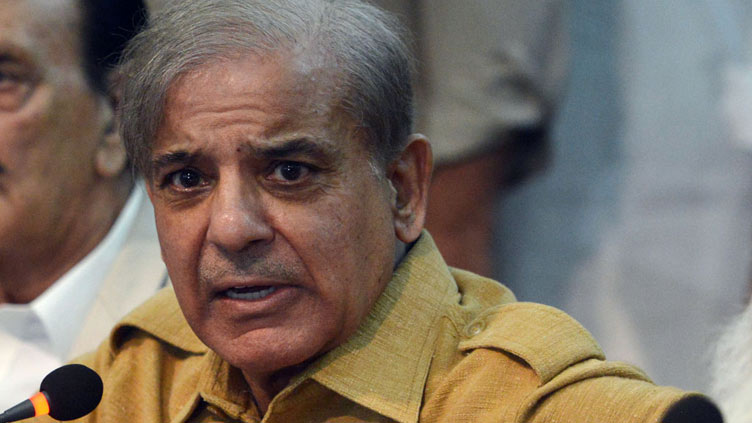 Pakistan
My profound condolences and sympathies are with the bereaved families: Shehbaz
LAHORE (Dunya News) – President of Pakistan Muslim League-Nawaz (PML-N) President Mian Shehbaz Sharif on Saturday expressed sorrow over loss of precious lives in snow storm in Murree and other northern areas.
Shehbaz Sharif, in a tweet, said "my profound condolences and sympathies are with the bereaved families. May Allah rest the departed souls in peace".
Opposition Leader of National Assembly blamed government for the tragedy and asked where the government was all the while and what arrangements did it make to deal with such an influx. Incompetence is fast turning into criminality, he added.
He further said that prior arrangements and round the clock supervision were the normal SOPs in the past.
Meanwhile, PML-N vice president Maryam Nawaz said that Murree tragedy is a heart wrenching. She added that government's job is not only to count the number of tourists but also make arrangement for them.
These people did not die of snow but from incompetence of the government, Maryam added.
It merits mention that several peopled died in Murree and other northern areas due to snowstorm.
Federal Minister for Interior Sheikh Rashid Ahmed on Saturday confirmed the deaths due to snowstorm.
Local administration has also launched operation to rescue the stranded tourists; however, teams are facing difficulties due disruption in mobile service and electricity supply.
On the other hand, administration of Rawalpindi and Islamabad has closed the roads going to Murree and Galiyat due to large number of vehicles entering the hill station owing to heaving snowfall.