Govt to complete its term with support of allies: PM Imran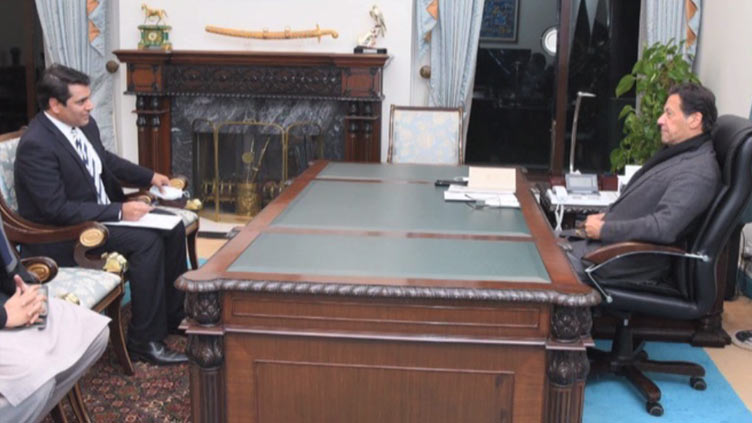 Pakistan
Imran Khan said that he is completely satisfied with the performance of Punjab govt: PM Imran
ISLAMABAD (Dunya News) – Prime Minister Imran Khan on Thursday claimed that his government will complete its constitutional term of five years with the help of allies.
PM Imran, in a statement, said that government does not face any threat from political parties that have been marred by corruption allegations. If opposition wants, it should table a no confidence motion against me, he added.
The premier termed his relations with military leadership exemplary. While responding to a question about extension of Army Chief, Imran Khan said that he has not thought about it as November is still far.
Talking about struggles of his government, Imran Khan said that the biggest failure is delay in accountability as despite concrete evidence, the accused are out of jails. There are proofs against Shehbaz Sharif and can anyone say that PML-N President was not involved in corruption, he wondered.
The premier acknowledged that defeat in Khyber Pakhtunkhwa local bodies elections negatively affected the party and termed next three months very important as government has to overcome rising inflation in the country.
About Punjab, Imran Khan said that he is completely satisfied with the performance of the provincial government.