Court summons lawyers on Jan 4 in money laundering case against Shehbaz, Hamza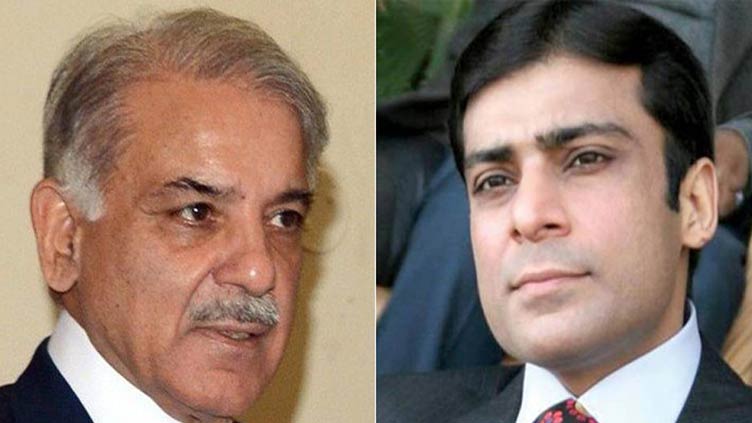 Pakistan
Court summons lawyers on Jan 4 in money laundering case against Shehbaz, Hamza
LAHORE (Dunya News) – Court on Friday has conducted hearing on a matter pertaining to jurisdiction of money laundering case against Pakistan Muslim League-Nawaz (PML-N) President and Opposition Leader in National Assembly (NA) Shehbaz Sharif and his son Hamza Shahbaz.

According to details, the court has summoned accused and government lawyers on January 4 to record their arguments. The PML-N leader's lawyer Amjad Pervez skipped the hearing due to his busy schedule at high court.

Moreover, the written court order further mentioned that the prosecutor expressed no objection on the adjournment of the proceedings.

On the other hand, Special Assistant to the Prime Minister on Accountability Shehzad Akbar has said that the lawyers of Shehbaz Sharif were absent from today's hearing of money laundering case.

In a post on social-networking website Twitter, the special assistant said that PML-N leader's lawyer Amjad Pervez has sought time from the accountability court. Those who were asking for challans are now running away from the judiciary, he added.

Shahzad Akbar further asked the spokespersons of PML-N to now comment on this behavior of their leadership.
Previously, Federal Investigation Agency (FIA) had submitted details of 45 bank accounts of Shehbaz Sharif, his sons Hamza and Salman Shahbaz in money laundering case.
The concerned officials told that the accused may be sentenced to seven years in jail with fine and seizure of properties.
Earlier, FIA had submitted a challan against Shehbaz Sharif and Hamza Shahbaz and declared them as prime accused.
Shehbaz Sharif had termed the allegations of money laundering and kickback as baseless. Daily Mail's lawyer had confessed to not having enough evidence during the proceedings in British court, he added.
NAB prosecutor said that London's verdict has nothing to do with this case.
PML-N president had also submitted an appreciation letter of Chinese ambassador in the court on which, NAB prosecutor raised objections.
On November 11, 2020, Mian Shehbaz Sharif and his son Hamza Shehbaz Sharif were indicted in money laundering reference by accountability court.
All the accused in the case pleaded not guilty. Shehbaz Sharif, while rejecting allegations of the anti-graft watchdog, said that he was being politically victimized.