Published On 17 September,2021 08:49 pm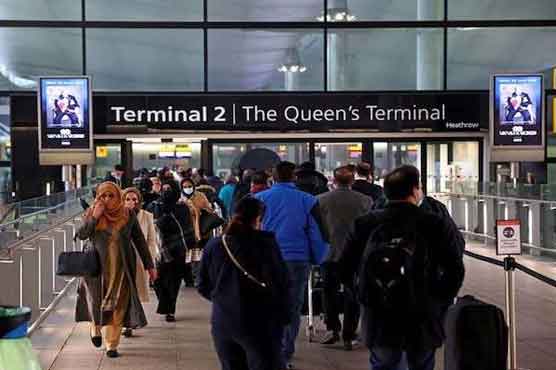 Pakistan has been on the UK's red list since April
ISLAMABAD (Dunya News) – British High Commissioner to Pakistan Christian Turner on Friday said that England has removed Pakistan from its Covid-19 red list.
The British High Commissioner took to the twitter to share the news.
"Pleased to confirm Pakistan is off the red list. I know how difficult the last 5 months were for so many who rely on close links between Flag of United Kingdom & Flag of Pakistan. Grateful to @fslsltn @Asad_Umar & superb @nhsrcofficial @OfficialNcoc @NIH_Pakistan @drsafdar64 team for their close collaboration," wrote on twitter.
"Britain will continue to work closely with Flag of Pakistan to ensure data sharing & safeguard public health in both countries. No one is safe until everyone is safe," he further wrote.
— Christian Turner (@CTurnerFCDO) September 17, 2021
British transport minister Grant Shapps said that travellers returning to England from Turkey, Pakistan, and the Maldives will not have to quarantine on their return as they are removed from the so-called COVID red list for travel.
Shapps also said under the new proposals destinations will simply be ranked low or high risk, instead of red, amber and green. "We're making testing easier for travel," he said on Twitter.
Pakistan had been on the UK's red list since April, when it was added along with Philippines, Kenya and Bangladesh, due to concerns over the Delta variant.
Earlier, anyone travelling from Pakistan to the UK must enter managed hotel quarantine for 11 nights at a cost of £2,285 per person and £1,430 for every additional adult in the room.