Published On 16 September,2021 10:27 am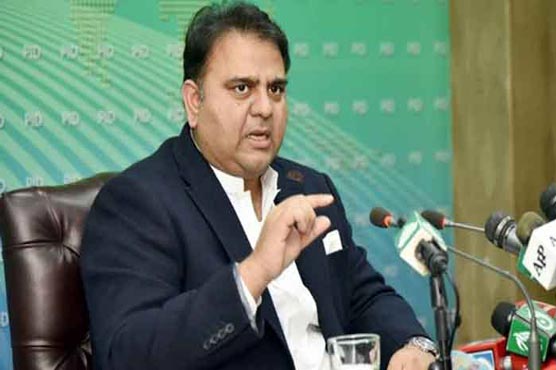 Petroleum prices in Pakistan still low as compared to other countries in region: Fawad
ISLAMABAD (Dunya News) – Minister for Information and Broadcasting Chaudhry Fawad Hussain said on Thursday that petroleum prices in Pakistan are still low as compared to other countries in the region.

In a post on social-networking website Twitter, the minister said that if you want to purchase petroleum products from outside, you need to pay more. This is also applicable on all the imports, he told.
He said the real achievement is that the income of seventy-five percent of our population has also increased significantly.
Chaudhary Fawad Hussain said our purchasing power is better than that of India.
Acknowledging the difficulties of salaried class, he said our sixty percent of population is engaged with agriculture sector which has received an additional income of eleven hundred billion rupees. He said income of millions of people associated with the construction and industries has also increased.
The reaction came after the government approved an increase of Rs5 per litre in the price of petrol.

As per notification issued by the Finance Division, the price of petrol has been increased by Rs 5 per litre and new price will be Rs 123.30 while High Speed Diesel price increased by Rs 5.01 and the new price will be Rs 120.04.

The price of Kerosene Oil has been increased by Rs 5.42 per litre with new price Rs 92.26 whereas Light Diesel Oil price increased by Rs 5.92 per litre and its new price will be Rs 90.69.

The new prices – fixed for 15 days – will come into effect from midnight.