Dr Amjad Saqib presented Ramon Magsaysay Award 2021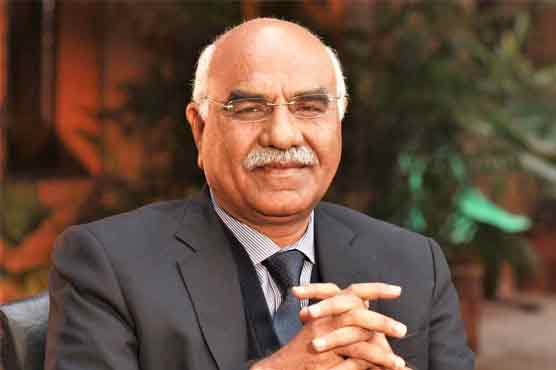 Akhuwat Foundation has provided Rs 150 billion interest-free loans.
LAHORE (Dunya News) - Pakistani development worker Muhammad Amjad Saqib, 64, has won The Ramon Magsaysay Award 2021 for his "first-of-its-kind" interest- and collateral-free microfinance programme that has helped millions of poor families.
Nearly two decades after its launch, Akhuwat has grown into the nation's largest microfinance institution, distributing the equivalent of $900 million and boasting an almost 100 percent loan repayment rate, the award foundation said.
Saqib, who uses places of worship to hand out money, was cited for "his inspiring belief that human goodness and solidarity will find ways to eradicate poverty."
The Ramon Magsaysay Award, established in 1957 to honour people and groups tackling development problems, is named after the President of the Philippines who died in a plane crash in 1957. He is considered to have brought the Philippines in a golden age with a climate of good democracy and zero corruption.
The award was held virtually this year after the event was cancelled in 2020 due to the coronavirus pandemic.
This award is given every year to individuals who have made extraordinary contributions to the eradication of poverty and the development of the society in Asia.
10 Pakistanis have been presented with this prestigious award till now.
Several figures have received the award, which is 63 years old and is often referred to as the "Asia s version of the Nobel Prize," such as the Dalai Lama of Tibet in 1958 or "Mother" Teresa of India in 1962.