Published On 30 August,2021 12:05 am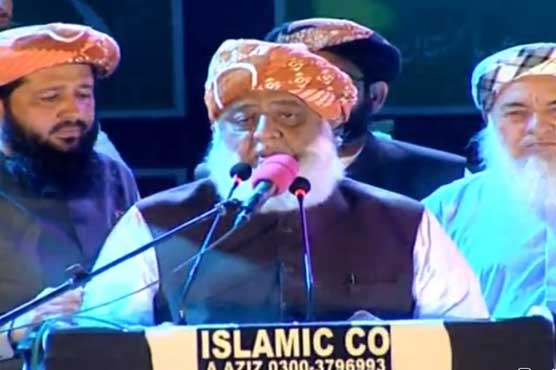 Revolution is the only way: Fazlur Rehman
KARACHI (Dunya News) - Pakistan Democratic Movement (PDM) Chief Maulana Fazlur Rehman has said that there is no other way left except revolution to save the country.
Addressing a public gathering of the anti-government alliance in Karachi, Fazlur Rehman said that Pakistan was not created to be ruled by the incompetents.
While announcing a march toward Islamabad, Fazlur Rehman said that now road caravans will also be held along with the rallies. He said that we are not tired and will continue our journey.
He said that the present government does not have a public mandate, rejecting government's electoral reforms.
Fazlur Rehman said that with weak economy Pakistan cannot make a successful foreign policy adding that world powers are not willing to digest China Pakistan Economic Corridor (CPEC).