Aim of PDM's revival is to bring relief to Nawaz Sharif: Fawad Chaudhry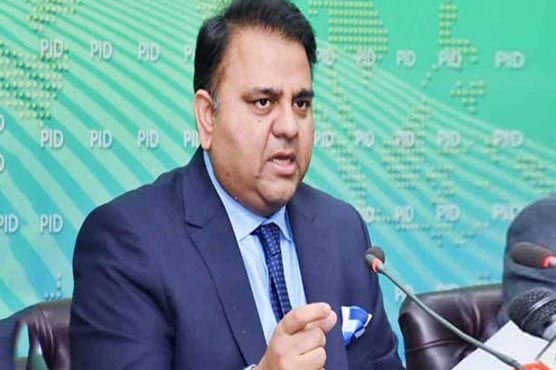 Aim of PDM's revival is to bring relief to Nawaz Sharif: Fawad Chaudhry
ISLAMABAD (Dunya News) - Federal Minister for Information Fawad Chaudhry has said that the purpose of reviving the dead horse of the Pakistan Democratic Movement (PDM) is to bring relief to Nawaz Sharif.
Reacting to the press conference of PDM leaders, Fawad Chaudhry said that on the one hand, Nawaz Sharif s visa extension application was rejected in the UK and on the other hand, the PDM was once again trying to revive its dead horse.
He said it was hoped that Shehbaz Sharif would also keep the repatriation of Nawaz Sharif as a guarantor on the agenda of PDM.
Fawad Chaudhry said that the useless meetings of the opposition do not matter. With each passing day, the commitment of the people of Pakistan to Imran Khan is getting stronger and deeper because they want to see Imran Khan successful.
He said that Prime Minister Imran Khan has changed the course of economic decline of the country as a result of continuous hard work, perseverance and brilliant strategy. Giving relief to the common man is his first priority. The coming months and years will be for the development and prosperity of the country, he added.