Unofficial results: ITP's Ayub Waziri wins GBLA-4 by-election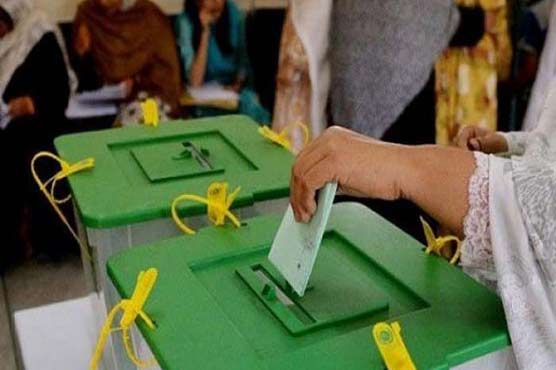 Unofficial results ITP's Ayub Waziri wins GBLA 4 by election
NAGAR (Dunya News) – Islami Tehreek Pakistan (ITP) Ayub Waziri has won by-election seat in Gilgit Baltistan Legislative Assembly's constituency GBLA-4 Nagar on Sunday, according to unofficial results.
According to an unofficial and unconfirmed count of all 42 polling stations received by Dunya News, ITP's Ayub Waziri came out on top with 5,241 votes, while the PTI candidate came in second place with 5,097 votes.
The polling started at 9am and ended at 5pm.
According to the GB Election Commission, total 42 polling stations had been established, including 16 for women, with 98 separate polling booths for men and women.
The seat had fallen vacant after opposition leader in GB Assembly from PPP Amjad Hussain had resigned from the constituency as he had won two seats, including Gilgit-1, during the general elections held in November last year.
A close contest was expected among three candidates, including Zulfiqar Ali Behashti of PTI, Javed Hussain of PPP and Ayub Waziri of ITP.
It is noteworthy here that the PML-N had withdrawn its candidate from the poll race in protest against alleged pre-poll rigging by the GB government.