Published On 30 July,2021 07:36 pm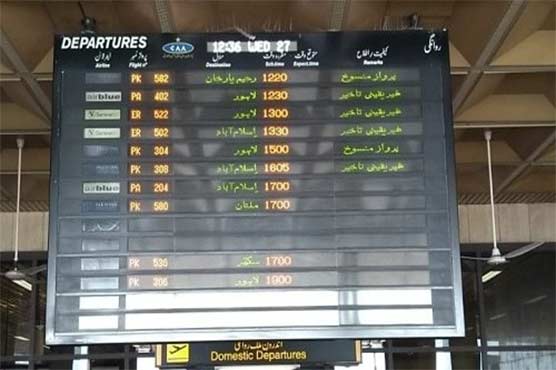 Unvaccinated people banned from domestic air travel
LAHORE (Dunya News) - Civil Aviation Authority (CAA) has banned domestic air travel for unvaccinated people.
The CAA said in a statement that unvaccinated people over the age of 18 cannot be allowed to undertake domestic air travel from August 1.
According to the notification, before traveling on a domestic flight, the passenger has to provide proof of corona vaccination. People travelling from Pakistan to abroad or from abroad to Pakistan are exempted from restriction.
However partially vaccinated individuals, foreign nationals, Pakistani nationals having documentary proof of vaccination abroad and patients who are clinically advised against vaccination due to risk of reaction are exempted from restriction.