Published On 28 July,2021 03:16 pm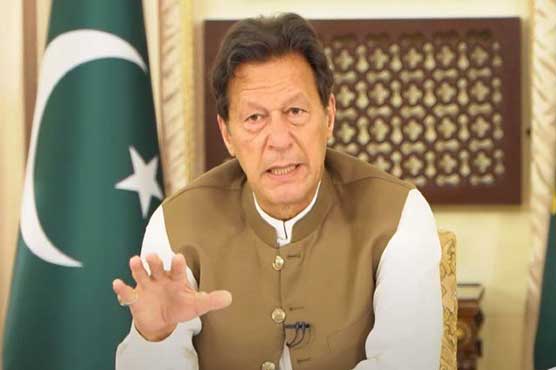 The premier has asked the people to stay alert and take special care.
ISLAMABAD (Dunya News) – Prime Minister (PM) Imran Khan on Wednesday has directed the relevant agencies including National Disaster Management Authority (NDMA) to be on high alert with ready and rapid emergency response actions in view of heavy monsoon rains.
In a post on social-networking website Twitter, the premier also asked the people to stay alert and take special care.
With the heavy monsoon rains I want to alert and caution our citizens to take special care. I have also directed all the relevant reponse agencies including NDMA to be on high alert with ready & rapid emergency response actions.

— Imran Khan (@ImranKhanPTI) July 28, 2021
The reaction came after at least two people lost their lives as urban flooding caused by torrential rains inundated streets and main roads in Islamabad and Rawalpindi, creating immense difficulties for the residents.
Inter-Services Public Relations (ISPR) stated that the contingents of Pakistan Army have arrived at the rain-hit areas for rescue operation. 123 millimeter rain has been recorded in different parts of the twin cities while the water level has also risen in Nullah Lai and Nullah Dek.
Rescue 1122 Rawalpindi teams have been deployed in low lying areas of the city to deal with any emergency situation.
On the other hand, heavy rains have also lashed Gujranwala, Sialkot and Jhelum.
As per Pakistan Meteorological Department (PMD), more rain wind/thundershower (with Isolated heavy fall) is expected in Kashmir, Islamabad, Punjab and Khyber Pakhtunkhwa.