Published On 22 June,2021 06:06 pm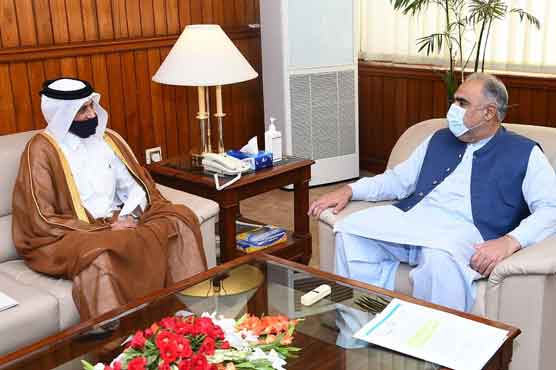 Qatar to provide one million doses of corona vaccine to Pakistan
ISLAMABAD (Dunya News) - Qatar will provide 1 million corona vaccine doses to Pakistan.
It was assured by Ambassador of Qatar Abdul Rehman bin Faisal Al Thani during a meeting with Speaker of National Assembly Asad Qaiser.
During the meeting, important issues of mutual interest, including bilateral relations, were discussed.
The Ambassador said that Qatar values its friendly and fraternal relations with Pakistan and wants to further strengthen the bilateral relations with Pakistan. Pakistan has adopted a better strategy to control the virus.
The Speaker of the National Assembly said that solidarity among the Muslim countries was necessary to address the challenges faced by the Muslim Ummah, adding that unity and solidarity among the Muslim Ummah was the need of the hour to raise an effective voice against Islamophobia. Both countries can achieve economic stability by exploiting their geographical importance, he added.