Published On 17 June,2021 03:28 pm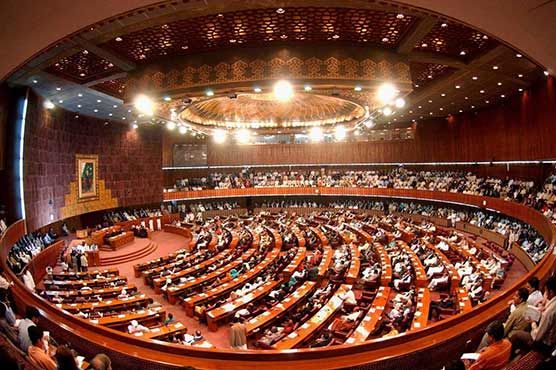 Opposition to bring no-confidence motion against NA deputy speaker on June 18
ISLAMABAD (Dunya News) – The opposition parties on Thursday have decided to bring no-confidence motion against National Assembly (NA) deputy speaker Qasim Suri on June 18 in connection with the recently held rumpus.
According to details, the motion will be presented under article 12 and article 53 of the Constitution. Deputy speaker won't be able to chair any session till the decision comes on the motion that contains signatures of over one fourth of the majority.
The motion also requires support from one fourth of the majority (86) to get it accepted. A debate will also be held on the motion while deputy speaker will be given 15 minutes to defend his side. The voting on the motion will be held confidently.
The deputy speaker will be sacked from his post if the motion gets required votes.
Currently, the assembly has 180 members of the government and its allied parties while opposition alliance has 162 members.