Published On 16 June,2021 10:43 pm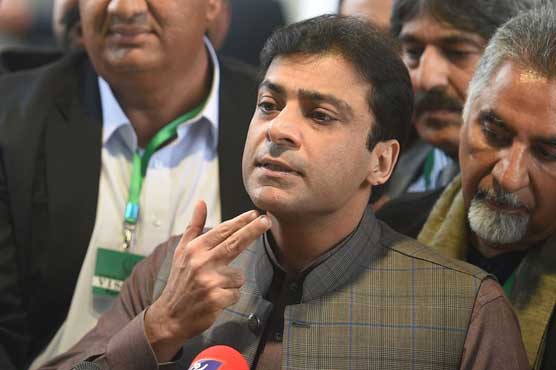 FIA summons Hamza Shahbaz in money laundering case
LAHORE (Dunya News) - Leader of the Opposition in Punjab Assembly and PML-N Leader Hamza Shahbaz has been summoned by the Federal Investigation Agency (FIA) on June 24 in money laundering case.
According to sources, League leader Hamza Shahbaz has been summoned in the Rs25 billion money laundering case.
FIA notice states that Hamza Shahbaz is the Chief Executive Officer of Ramzan Sugar Mills, Sharif Feeder Mills, Sharif Poultry Farms and Madani Trading.
It further states that he is also director of Sharif Dairy Farms, Sharif Malik Products, Ramzan Energy Limited and a shareholder of Al Arabiya Sugar Mills.
The notice said that you have been asked several times regarding money laundering but you put the blame on your younger brother Salman Shahbaz.
The FIA has irrefutable evidence of Rs 25 billion money laundering. The money was transferred from the accounts of the employees of Ramzan Sugar Mill and Al Arabiya Sugar Mill. Employee accounts were operated from 2008 to 2018, when you were the CEO of a company, said notice.