Published On 16 June,2021 07:25 pm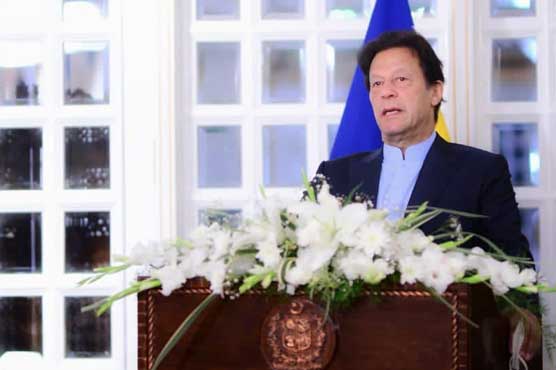 PM Imran says no sacred cow in country, urges police to crack down on powerful
ISLAMABAD (Dunya News) - Prime Minister Imran Khan Wednesday said there is no sacred cow in Pakistan, the police should crack down on the powerful while there should be mercy for the weaker sections.
Addressing a ceremony in Islamabad, the Prime Minister said that he wanted to make it clear that no one is above the law, the concept of welfare state is incomplete without the rule of law. Lack of justice and law in society has left us behind the world.
The prime minister said that the use of modern technology in law enforcement should be increased and we would extend all possible cooperation. If there is peace in the country then it will attract investment from abroad adding that the job of the police is to ensure the rule of law.
Imran Khan said that police play an important role in maintaining law and order. He said that rule of law prevails when everyone is under the law.
He said that the law should be equal for all and even I break the law, take action against me and if you do not take action against me, I will take action.
He exhorted that the job of the police is not to catch weak and poor people and put them in jails, in the country where the police do their job, prosperity prevails.